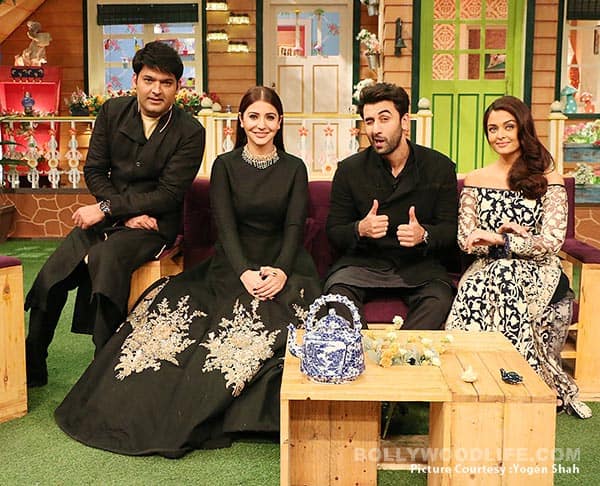 I know the wait for watching Ae Dil Hai Mushkil is getting more difficult by the day but we have a good news for all of you. The entire cast of Ae Dil Hai Mushkil, minus Fawad Khan, shot their promotional video on The Kapil Sharma Show recently. And from the pictures and the videos we can say it's going to be a fun episode. We can expect it to air on either 22nd or 23rd as the film is releasing on 28th October . We know that Anushka Sharma, Ranbir Kapoor, and Aishwarya Rai Bachchan share a great rapport with Kapil Sharma and we just can't wait to see them together on the show.
Here's a sneak peek into the episode –
Aishwarya taking Kapil's case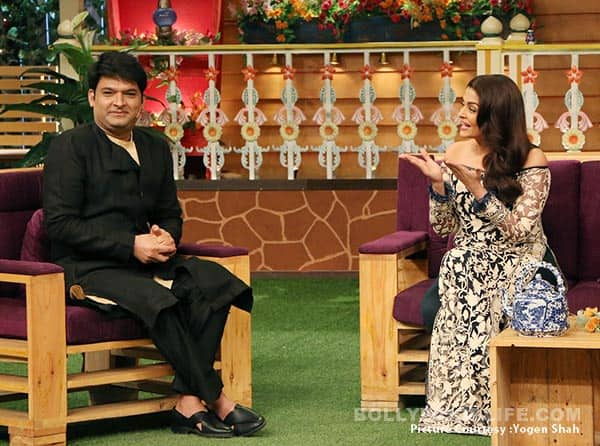 Ranbir being the charmer he is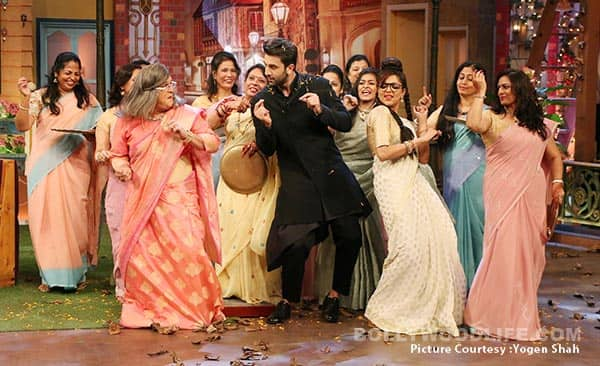 Ranbir dancing on Dilli Waali girlfriend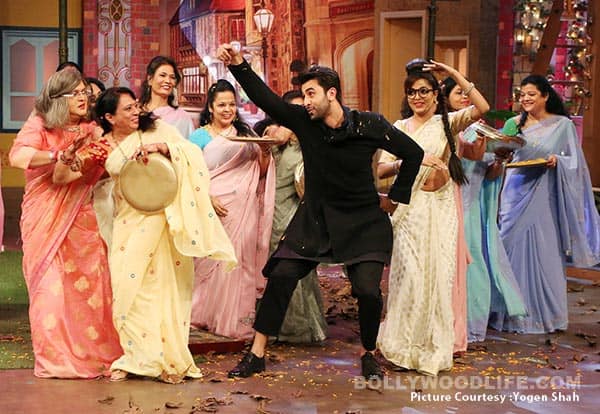 Ranbir being his funny self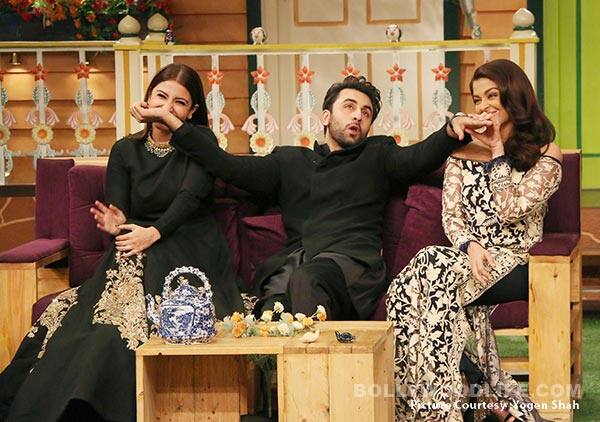 We wonder what made them blush so much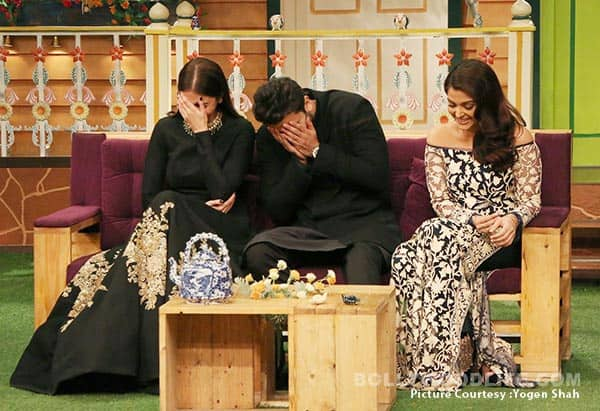 Anushka, Ranbir and Aishwarya dancing on Kajra Re with a fan
Ranbir seems to have stolen Aishwarya's thunder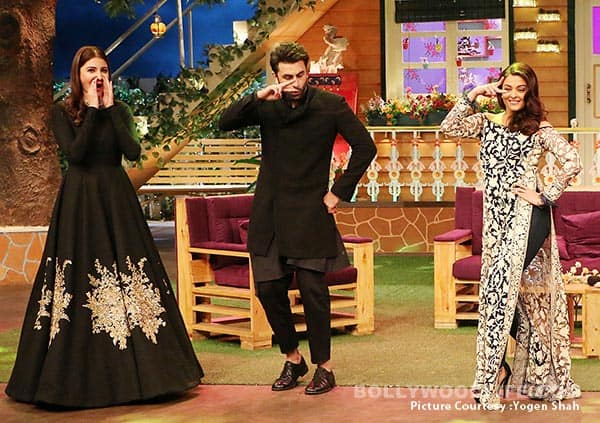 The mandatory group picture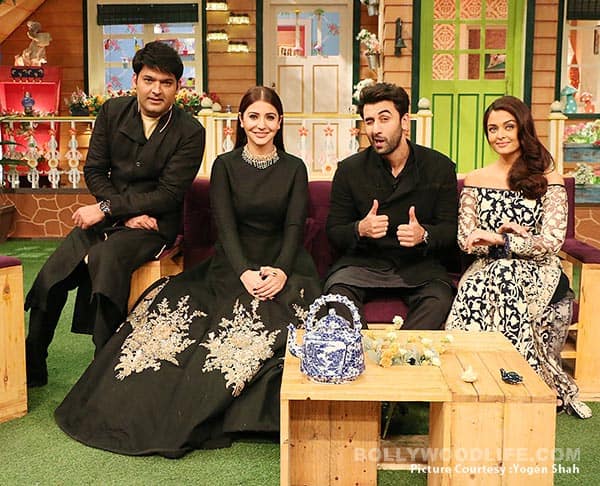 Dr. Mashoor Gulati checking Ranbir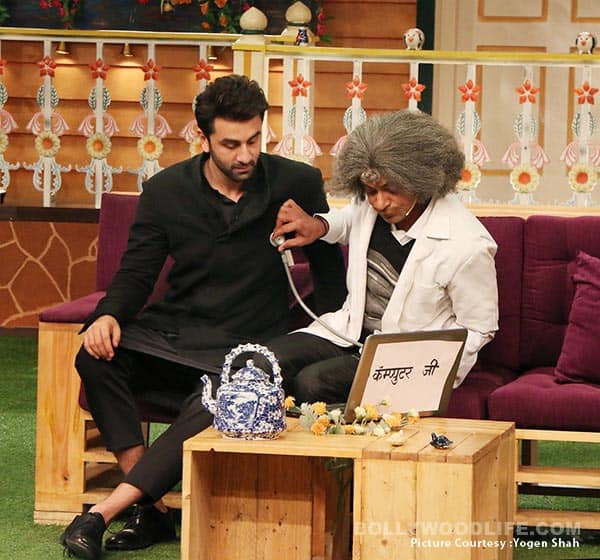 Ranbir drinking chai in a wine glass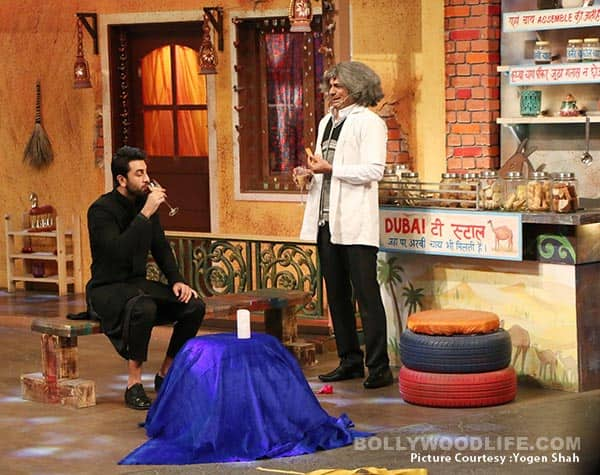 Aishwarya turned into a flower seller ?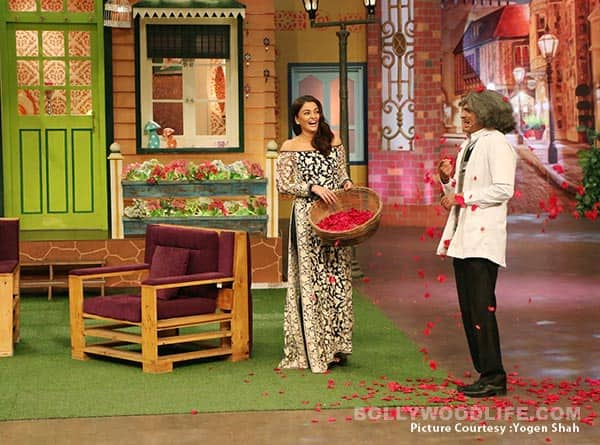 Aishwarya with Sunil Grover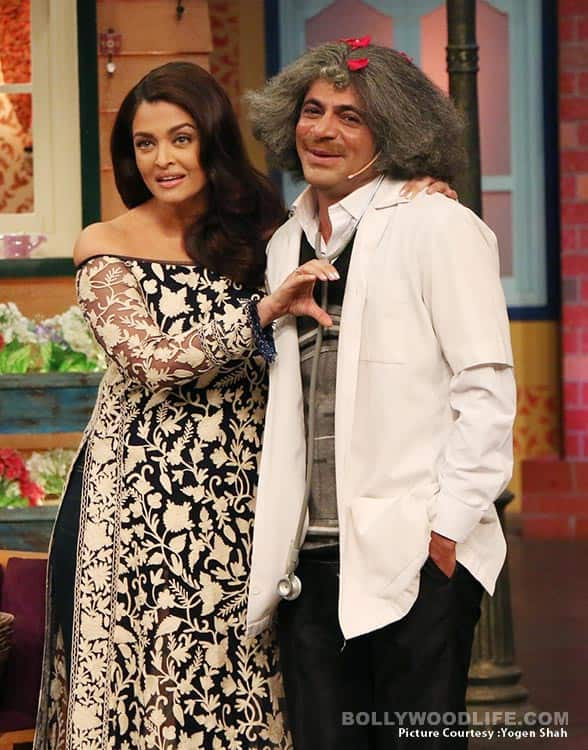 We are dying to know the joke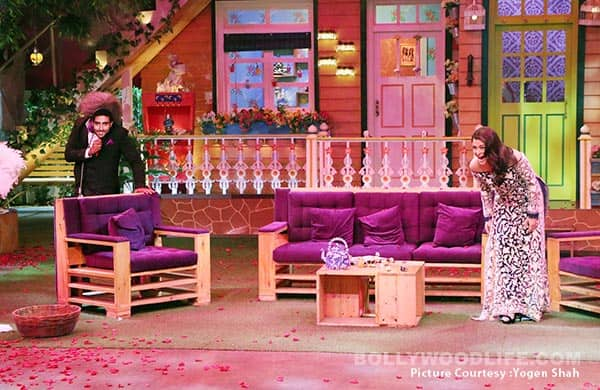 Here's what Ranbir Kapoor and Anushka Sharma wore
As expected, Fawad Khan will not be a part of this episode. We  are all well versed with the ongoing ban on Pakistani actors. While Indian Motion Picture Producers' Association (IMPPA) has given a green signal to Ae Dil Hai Mushkil stating it was shot before the tensions at the Indo-Pak border started, they have officially banned Pakistani actors from working in Indian Film Industry. This is the reason why Fawad is being kept away from all the promotions to avoid any problems before the release of the film.
What's more, buzz is strong that creatives of comedy shows like The Kapil Sharma Show and Comedy Nights Bachao Taaza have been instructed that there should be no mention of Fawad Khan even in the jokes. Moreover, the Pakistan angle too should be avoided. An actor from the sets of Comedy Nights Bachao Tazaa told us, "We heard that the team of Ae Dil Hai Mushkil will be coming on our show. The picture should be clearer in a couple of days as to when will they shoot. Ranbir Kapoor will be coming along with one of the leading ladies. I am unaware of a diktat from the makers but seeing the sensitive political situation, we are sure the writers will be careful. It is unlikely that we will see any political jokes on the show."
A spokesperson from Sony that airs The Kapil Sharma Show told us a few days ago, "Ranbir Kapoor will shoot with us for Super Dancer as part of Ae Dil Hai Mushkil promotions. It is a dance show for kids so the humour will be very light. We have not heard anything about a special request to avoid jokes on Fawad Khan or Pakistan. The details of them coming on Kapil's show are being worked out as of now."Also Read: Ranbir Kapoor and team Ae Dil Hai Mushkil bans Fawad Khan jokes and Pakistan angle on the film's promotions