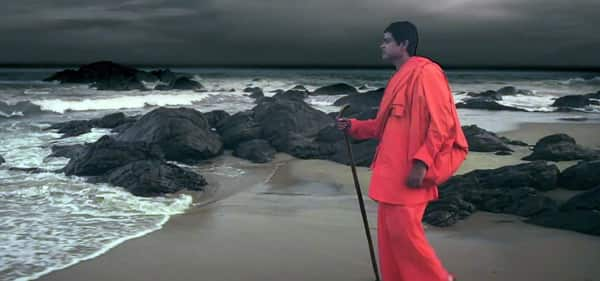 The film seems like a low-budget biopic of the Hindu monk and thinker
There have not been many films on the great Swami Vivekananda, a Hindu monk and thinker from West Bengal who placed India's spirituality on the global forum. There was one film way back in 1955 and then Swami Vivekananda in 1994, a film where Mithun Chakraborty delivered a National Award-winning performance in the role of Ramakrishna Paramahamsa – the Swami's guru. Premankur Chattopadhyay, the actor playing Shri Paramahamsa in the latest film The Light: Swami Vivekananda, is likely to be compared to Mithun da. Good luck to him!
Releasing on August 23, the new film is a bilingual in Hindi and Bengali directed by Utpal Sinha. It stars actor Deep Bhattacharya in the title role who looks convincing in the role.
But the film's trailer seems tacky, with a feeling that many of the important scenes have been shot on a Chroma key background. With low production values, its spiritual content is the only thing that will save it at the box office. We hope the film does justice to the Swami's life. There was a special screening of The Light: Swami Vivekananda for Gujarat Chief Minister Narendra Modi and he has endorsed the film.
Check out the video and tell us if you like the trailer!
[jwplayer mediaid="257621″]