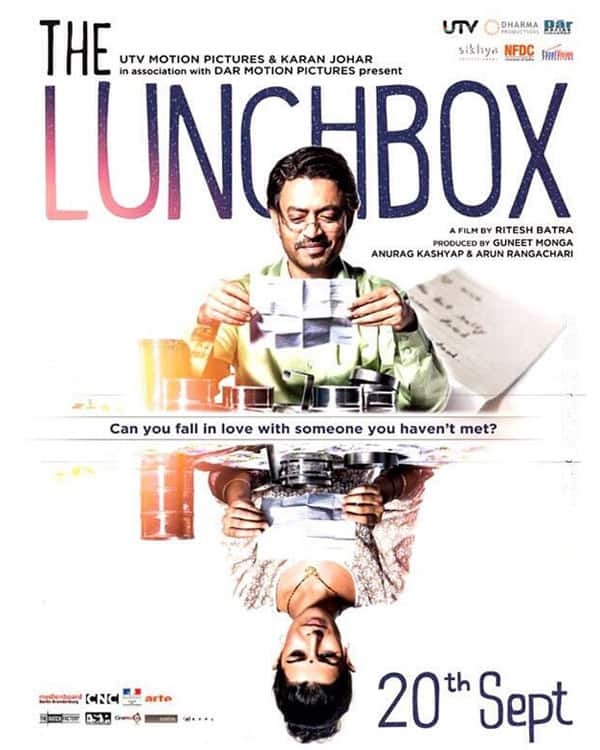 Though the film opened in just three screens in NY and LA, the response was encouraging
The Lunchbox won hearts and collected Rs 20 crore in India but lost out to The Good Road as India's entry to the foreign language category at the Oscars. It released in Germany and has collected €1.2 million (Rs 10.25 crore) there, with reports of similar numbers coming in from France. And now, Ritesh Batra's The Lunchbox, starring Irrfan Khan, Nimrat Kaur and Nawazuddin Siddiqui is winning hearts and box office in the US.
The film opened in just three screens in New York and Los Angeles and collected a mighty $51,325 (Rs 31.8 lakh) in its opening weekend, making for a robust per screen average of $17,108 (Rs 1.06 lakh). This response will encourage US distributor Sony Pictures Classics (SPC) to roll out the film across hundreds of screens across the country.
Respected American publication Indiewire said: "This non-Bollywood indie film seemed at Cannes to be a slamdunk Oscar contender, but due to the vagaries of local industry politics another film was submitted, and a film that might have been a prime contender lost its chance. Meantime, SPC pushed ahead and released it on Oscar weekend. The gross itself is encouraging, but the big news is the jump from Friday — yesterday more than doubled the first day's take, a huge increase, suggesting initial strong word of mouth that could propel this simple story (two ordinary Mumbai residents who enter an unusual romance after their home delivered meals get mixed up) to beyond normal success."
The New York Times was equally fulsome in its praise, describing the film as "an urban fable of hope in the face of disappointment."
The Los Angeles Times gushed, "This warm and affectionate human comedy from India is charming in a delicate and unforced way."
While the eventual winner of the foreign language Oscar, Paolo Sorrentino's The Great Beauty, is a masterpiece and a film for the ages and is the deserved candidate for the award, the tsunami of American praise, coupled with the encouraging box office, only fuels the thought that if The Lunchbox was sent to the Oscars, perhaps a nomination, if not a win might have resulted?