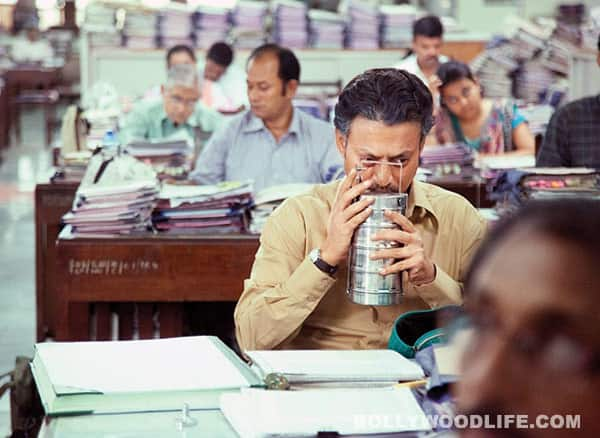 Cineswami feels the matter was resolved and the Oscar selection body has no business to comment on it further
The august body that is the Film Federation of India (FFI) clearly needs a crash course in the maxim 'let sleeping dogs lie'. Issuing a letter to The Lunchbox director Ritesh Batra with copies marked to production companies Anurag Kashyap Films Private Limited and Disney UTV and to presenter Dharma Productions asking for an 'unconditional apology', rakes up the dying embers of the controversy and smacks of pettiness.
The FFI letter states that team Lunchbox has 'continually and recklessly' made comments about the issue. While it is true that in the heat of the moment and in disappointment that The Lunchbox was not selected as India's entry in the Academy Awards' foreign language category, people associated with the film let off steam via social media. But this eventually stopped. Differences were buried and the opposing parties united to see how India could take The Good Road to the Oscars.
The Good Road director Gyan Correa, one of the nicest, simplest and self-effacing men on this planet summed it up best when he said, "That's all behind us now. This is now India's official entry to the Oscars. We all have to work ahead. Many, including Anurag Kashyap, have given me invaluable advice on how best to move forward. The acrimony is over. We are all focussed, and are moving ahead."
When the director of the chosen film speaks thus, the selection body has no business to needlessly drag on the issue. You want an apology FFI? Here, we the people of India unconditionally apologise for protesting against your decision. You are God and we worship at your altar and we pray that your useless organisation is disbanded come Oscar selection time 2014.
Meanwhile, Ritesh Batra, who is currently mentoring an NFDC script lab in Goa, has not received the letter yet. He has reportedly said, "The audience and critical acclaim for the film are my awards. I wish my friend Gyan and his film luck, but if they are sending me a letter, I hope that it comes inside a lunchbox."