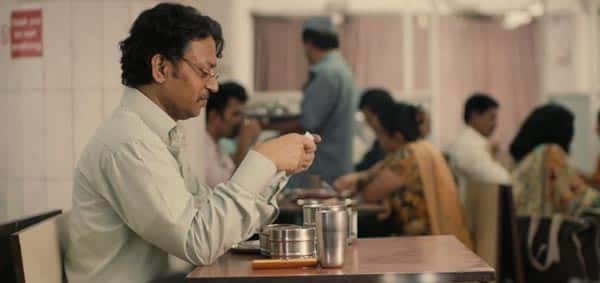 BFI London Film Festival line-up for 2013 is out and it features the Irrfan Khan and Nawazuddin Siddqui-starrer. The fest will open and close with two Tom Hanks pictures. Here's a list of the other films showing at the fest
The Coen Brothers' Inside Llewyn Davis, Steve McQueen's 12 Years A Slave and Alfonso Cuaron's 3D sci-fi thriller Gravity are all set to screen at this year's BFI London Film Festival.
The programme, which was unveiled on Wednesday, revealed these three pics plus Ralph Fiennes' The Invisible Woman and Jason Reitman's Labor Day, in addition to previously announced pic Philomena, helmed by Stephen Frears, will all round out the sponsor gala section.
The Invisible Woman, Labor Day and 12 Years A Slave will see their European preems at the fest.
The fest has already announced it will open and close with two Tom Hanks pics: Opening night sees the European preem of Paul Greengrass' Captain Phillips while closing night will be the European preem of Disney's Saving Mr. Banks.
John F Kennedy assassination drama Parkland, Jonathan Glazer's Under the Skin and Clio Barnard's The Selfish Giant are all up for competition at the fest this year.
Thirteen films, all from a range of nationalities, make up LFF's second official competition line-up. Other pics in the category are Catherine Breillat's Abuse of Weakness, Richard Ayoade's The Double, Pawel Pawlikowski's Ida, Kore-Eda Hirokazu's Like Father, Like Son, Ritesh Batra's The Lunchbox, Jahmil XT Qubeka's Of Good Report, Ahmad Abdalla's Rags & Tatters, David Mackenzie's Starred Up, Xavier Dola's Tom at the Farm and John Curran's Tracks.
The fest, which unspools on October 9, has nine programme strands, which are each headlined with a pic. They are: Abdellatif Kechiche's Blue is the Warmest Color (love gala); Kelly Reichardt's Night Moves (debate gala); Alain Guiraudie's Stranger By the Lake (dare gala); Joseph Gordon-Levitt's Don Jon (laugh gala); Ivan Sen's Mystery Road (thrill gala); Jim Jarmusch's Only Lovers Left Alive (cult gala); Alexander Payne's Nebraska (journey gala); Lukas Moodysson's We Are The Best! (sonic gala); and Juan Jose Campanella's Foosball 3D (family gala).
In addition, the fest is hosting the world preem of the National Archive restoration of The Epic of Everest in the archive gala.
Titles for consideration for the Sutherland Award in the LFF's First Feature Competition, which recognises an original and imaginative directorial debut, are: Chika Anadu's B for Boy; Daniel Patrick Carbone's Hide Your Smiling Faces; Anthony Chen's Ilo Ilo; John Krokidas' Kill Your Darlings; Alphan Eseli's The Long Way Home; Michalis Konstantatos' Luton; Fabio Grassadonia and Antonio Piazza's Salvo; Chloe Robichaud's Sarah Prefers to Run; Rob Brown's Sixteen; Vivian Qu's Trap Street; Fernando Franco's Wounded; and Tom Shoval's Youth.
Pics screening for the Grierson Award in the docu competish are: Jessica Oreck's Aatsinki: The Story of Arctic Cowboys; Alex Gibney's The Armstrong Lie; Frederick Wiseman's At Berkeley; Zachary Heinzerling's Cutie and the Boxer; Nicolas Philibert's La Maison de la Radio; Greg Barker's Manhunt; Rithy Panh's The Missing Picture; Paul-Julien Robert's My Fathers, My Mother and Me; Vitaly Mansky's Pipeline; Matt Wolf's Teenage; and Kitty Green's Ukraine is Not a Brothel.
Closing the awards section is the prize for best British Newcomer, which highlights new British talent and is presented to an emerging writer, actor producer or director. This years nominees are Connor Chapman (actor in The Selfish Giant), Shaun Thomas (actor in The Selfish Giant), Destiny Ekaragha (director of Gone Too Far!), Rob Brown (director Sixteen), Jack Fishburn and Muireann Price (producers of Love Me Till Monday) and Jonathan Asser (screenwriter for Starred Up).
This year's London Film Festival wills screen a total of 234 fiction and docu features, including 22 world preems, 16 international preems, 29 European preems and 20 archive pics.
Fest takes place October 9-20.