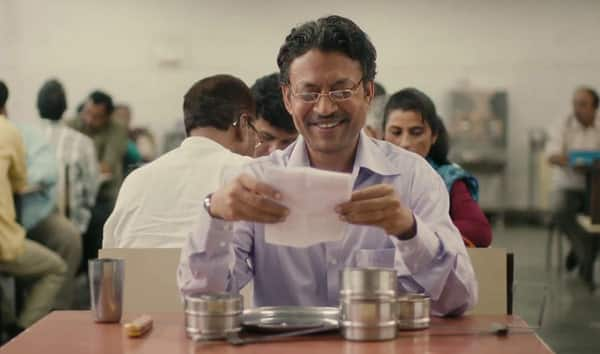 After Raanjhanaa, the 1991 hit film Saajan finds a mention in The Lunchbox
Salman Khan, Sanjay Dutt and Madhuri Dixit starrer Saajan was one of the ultimate romantic film during the '90s and the songs from this film are hummable even today. The title track from Saajan now lends itself to two new characters in The Lunchbox. The song spins love between Irrfan Khan and Nimrat Kaur, the lead pair of the film.
Unlike in the original where Madhuri Dixit and Sanjay Dutt are seen dancing around the trees and romancing in beautiful outdoor locales, this number in The Lunchbox seems realistic yet appealing. The song blends perfectly and highlights the emotions of pen friends. There is a striking resemblance to the 90s film where Sanjay's identity is hidden from the love of his life Madhuri. Will Irrfan's character face a similar dilemma? Will Saajan find his true love? We'll have to wait and watch the film to find out.
As for this song, it is a delicacy well served in The Lunchbox and we relished every bit of it! No remix or improvisation yet Kumar Sanu's voice manages to resonate the same love and passion that one would wanna die for or rather live for to love!
[jwplayer mediaid="262952″]