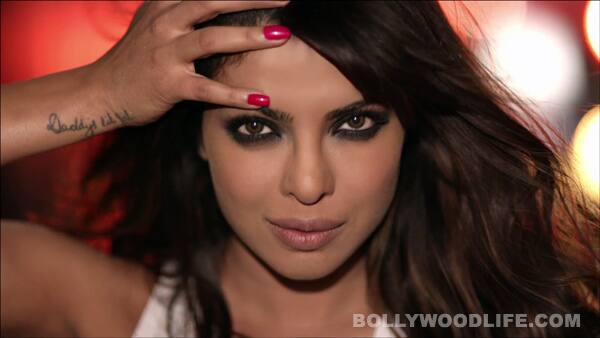 PeeCee tries to bring Indian elements into the international music video of her first single. But does she succeed?
In the first video of her first single In My City, Priyanka Chopra tries to balance American dance music with Indian elements. "Of course it's going to have a little edge of India, because I am Indian, and the world should get a taste of India Priyanka style!" said Priyanka during the making of it.
Many expected PC to turn up in a saree or bring in some Indian folk dance steps, but that was not to be. While most feel that it is not really as Indian as PeeCee claims it is, the video of the making shows the actor-singer trying to incorporate subtle Indian nuances like the nose ring with a chain, or silk shorts made in India and a few thumkas and hip movements a la Bollywood. "The Indian nose ring with a chain is traditional, yet representative of India in a cool kind of way," she says. The song has been choreographed by Lady Gaga's choreographer, so the steps are definitely more the western idea of Bollywood rather than authentic B-town ishtyle!
The problem is that since we are so used to seeing Priyanka groove to Hindi movie numbers, this video is not Bollywoodian enough. The concept too looks a bit confused and therefore leaves us unsatisfied. "For me the song represents how the world's become such a small place. Your neighbour is actually the next city or country," says PC.
That may be, but Priyanka, lets hope that the next time around you manage to make your countrypeople happier by slipping into a funky saree or doing some bhangra, even if it is of the London underground hiphop kind.
Wink! Wink!
Watch the making and tell us if you like the idea behind the video.