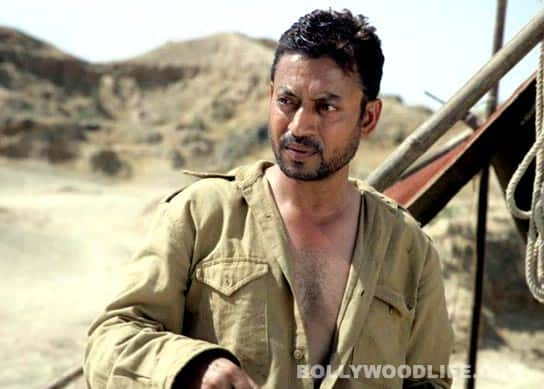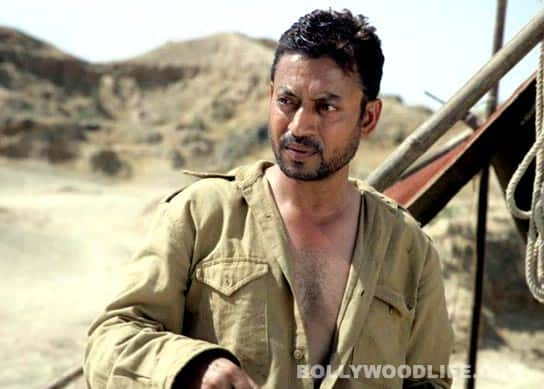 The box office collections jumped to Rs 4.5 crore on the opening weekend thanks to word of mouth
It was a film that its producers UTV had no faith in. Even though Tigmanshu Dhulia's Paan Singh Tomar, starring India's best actor Irrfan, had won plaudits internationally, including sold out screenings at the London Film Festival, UTV dragged their feet on the film's release. They kept postponing it until perhaps swayed by the critical, if not commercial, reception accorded to Dhulia's Saheb Biwi Aur Gangster, they decided to take the plunge and release the film. The release was at best a low-key affair. Almost nothing was spent on marketing and publicity and the film went out on a scant 300 screens, an aberration these days where thousands are the norm. Paan Singh Tomar was up against Fox's London Paris New York, an aggressively marketed and positively reviewed film in the relatively safe rom-com genre as opposed to a biopic.
Friday, March 2 dawned and Tomar's all-India collections were a poor Rs 85 lakh. The pundits sniggered in their told you so manner and snuggled deeper into their smug ivory towers. However, they failed to recognise the power of Tomar's content and the Indian public's desire to engage with it, faced, as they are every Friday with a tsunami of detritus in the name of cinema. The reviewers struck the first blow when they near-unanimously lauded the film, not just in India but also in places as far afield as the US where the prestigious New York Times raved about the film in general and Irrfan in particular. Describing his performance, critic Rachel Saltz said: "Without romanticizing Paan Singh, he shows his basic honesty and gives him real depth. As an actor Mr. Khan rarely does the expected. You can't take your eyes off him." Bit of a crush coming through there, but that's to be expected.
The real turnaround for the film began through word of mouth and the all-pervasive social media. People, ordinary people, mango people if you will, went online in droves and posted love messages about the film. Celebrated actor Amitabh Bachchan was unstinting in his praise, but it was director Anurag Kashyap who went to town and pushed the film hard and tweeted endlessly about it. One sample: "PST is people's outrage with the government apathy. PST embodies the same sentiment that brought people on the streets a year ago with Anna." Except, in this instance, people took to the cinemas and bought tickets and immediately after the film, spread the love by urging others to watch it post haste. The resulting box office collections were nothing short of miraculous. From a low of Rs 85 lakh on Friday, collections jumped to Rs 1.7 crore on Saturday and a stupendous Rs 2 crore on Sunday, making an opening weekend net total of more than Rs 4.5 crore. Poor Anu Menon. Her London Paris New York is decent enough, but got sidelined by the Paan Singh Tomar wave, just making it past the Rs 4-crore mark.
The victory of Tomar shows that every once in a while, content will be king, but before you start celebrating, also reflect on the fact that Housefull 2 and the next Salman Khan abomination will also be huge hits, thus reflecting our diversity of taste, however poor it is.