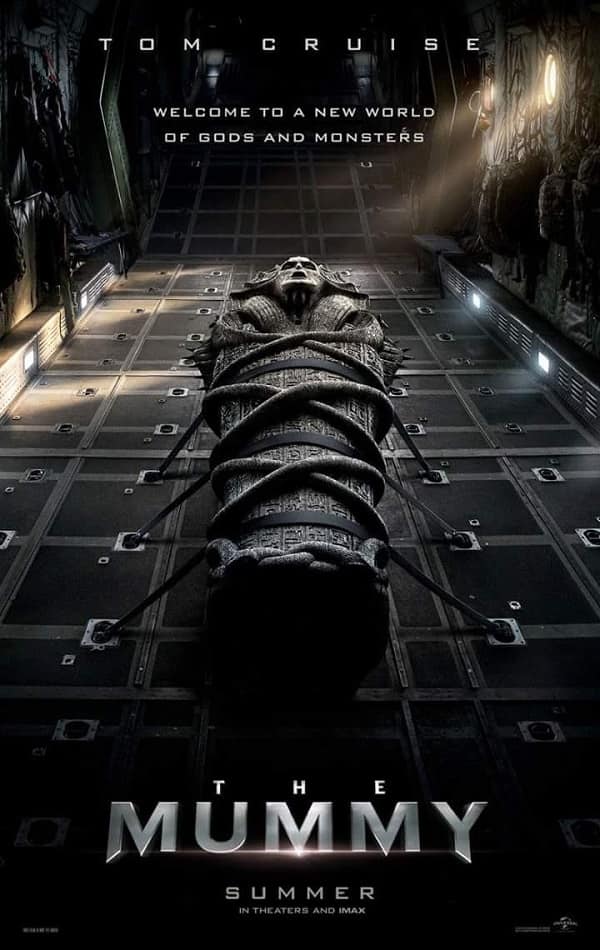 Blame it on Marvel Cinematic Universe and Disney! Now every production company wants to have their own shared universe, bringing together their iconic characters to face off each other, though not everyone are matching upto MCU's successes. DC is still struggling with their movies of bringing Superman and Batman to face off, with both Batman v Superman and Suicide Squad making money at BO but disappointing their fans. Now Universal Studious are trying to make their own shared universe, this time with monsters though. They tried to make a foray into this with the bland Dracula Untold, starring Luke Evans, but the movie didn't work well with the audience so they are pinning all their hopes on their next one. For it's really big, it's supposed to be scary. And it has TOM CRUISE.
We are talking about the upcoming action horror adventure movie, The Mummy. The film is not in any way a sequel to the Brendan Fraser's trilogy on the Egyptian undead, but a fresh spin to that monster lore. Tom Cruise will be the hero this time, but he is not alone. He will be joined by Russell Crowe who will be playing a character called Dr. Henry Jekyll. Yes, you read it right. Universal has already started prepping Crowe for their reinterpretation of Dr Jekyll and Mr Hyde, which I believe will follow soon. Interestingly, the Mummy is being played by a lady this time. Sofia Boutella, who impressed us in Kingsman: The Secret Service and Star Trek Beyond will be the evil undead Pharaoh this time. Tom Cruise had shared a 15 seconds teaser on his twitter timeline, which has got us pretty much excited about the movie, while also promising a trailer on Sunday.
Here's the teaser…
Annabelle Wallis will be the leading lady this time. For those who don't know this, this lovely lady had made her movie debut in Bollywood in a movie called Dil Jo Bhi Kahey, starring Amitabh Bachchan.
The movie is scheduled to release on June 9, 2017.