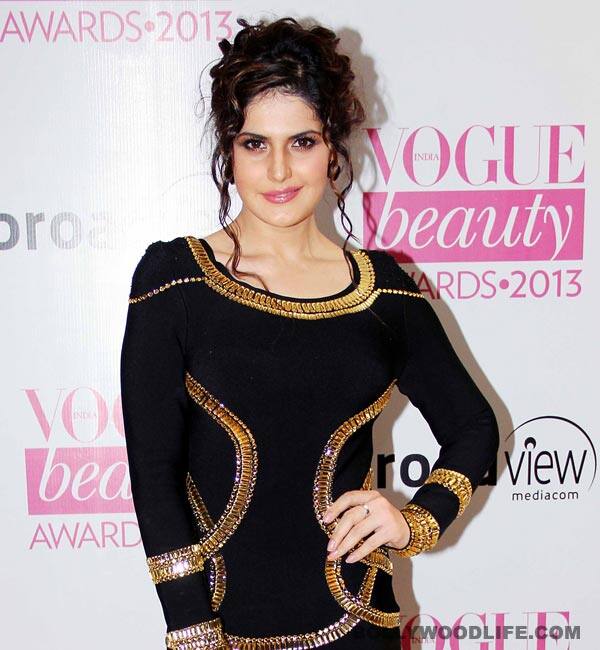 The Veer actor celebrated her birthday recently but no one from the B-town attended her bash. Why, you ask? Well, Ms Khan didn't invite anybody from Bollywood as most of her friends are from outside the industry. Also, Zarine doesn't believe in friendships which are formed purely for professional reasons. Awww! That sounds so idealistic, hai na? But is that true, wethinks not…
Zarine Khan made her acting debut opposite Salman Khan with Anil Sharma's directorial venture Veer. The film failed at the box office and Sallu's protégé was almost written off. After this catastrophe, the only reason why Zarine stayed in the news was coz of her resemblance to SK's ex-girlfriend Katrina Kaif. Yes, she did a special number with her mentor in Ready but that hardly helped her filmi career. In 2012, Zarine starred in Housefull 2 but we all know that the movie made moolah at the BO only coz it was a mutli-starrer. Since then we haven't seen Kat's lookalike onscreen. With hardly any projects in her kitty and one big disaster to her credit, we are pretty sure no one in Bollywood regrets not being friends with Zarine, hai na? As for not inviting industrywallas, wethinks Ms Khan knew that no biggies would turn up at her birthday bash so it's best to keep it non starry. Well, she could have called Salman, no? Who knows, maybe she did, but the Bhai of Bollywood is too busy as of now to attend someone's birthday bash, right peeps? And before I sign off, just want to remind Zarine Khan that to survive in Bollywood you need to have friends…errr…industry friends.
Ask Govinda and Jackie Shroff and we are sure they'll agree with us.
PS: Belated happy birthday Ms Khan!