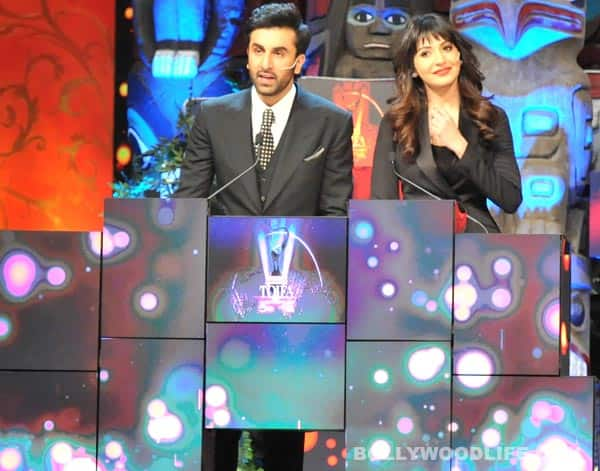 The multi-million dollar investment by the government of Canada on the Bollywood awards show has its residents up in arms
Although the Times of India Film Awards 2013 may be perceived as a success here in India, given that the biggest of Bollywood superstars attended the newest awards show, the extravaganza hasn't gone down well with the Canadians.
A number of Canadian newspapers, including the Vancouver Sun, have alleged that the government of British Columbia spent over $11 million of the tax payers' money hosting a Bollywood show it didn't have any business spending on, flimsily hoping that it would boost the tourism industry and contribute towards its economy. The Canadian media also said that the actual reason behind the show being held now was to woo the immigrants who comprise a large part of the voting population, just ahead of the elections in British Columbia that are due in a few months.
Spenser Chandra Herbert, an MLA for Vancouver-West End and a culture critic of the New Democratic Party said in a news release, "They invented the whole new Bollywood awards show trademarked and sponsored solely by the B.C. government so they could hold the event in April." He also went on to say that TOIFA 2013 was nothing more than a political stunt that would divide the Canadian society on ethnic grounds given that the multi-million dollar spend incurred on a Bollywood awards show was relevant only to the Asian population.
Incidentally, director Anurag Kashyap, who ironically won the Critics Awards for Best Director for his film Gangs of Wasseypur, was one of the first Bollywood personalities to criticise the awards show when he took on a newspaper for allegedly publishing false stories about him. The filmmaker had tweeted, "Mumbai Mirror you really want breaking news investigate why TOI started the TOIFA awards suddenly when they already have a Filmfare. And find out why artists in the city of Vancouver are upset with their cultural fund being given out for Bollywood awards."
The controversial yet star studded show will be telecast in Canada in June, while the date for its telecast in India is not yet finalised, but is believed to be just a few weeks away. Well, given the spectacular way that it started it indeed is a pity that the award show had to go through. We hope the next year onwards its smooth sailing for the organisers!