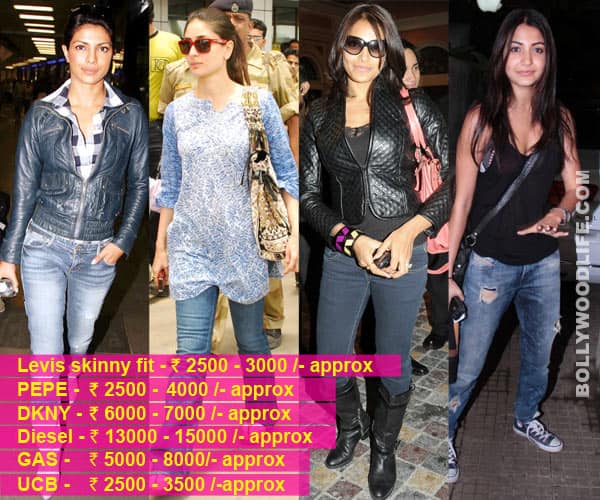 From boot cut to skinny fit – B-town babes think that a comfortable pair of blue jeans is a must in the wardrobe
May 20, 1873, is considered the birthday of blue jeans. This durable piece of garment is such a prized possession, in not just every celeb, but also every style lover's closet, and its reason enough to pay a fun tribute to it! Kareena Kapoor for instance is a sucker for plain blue jeans, but she confesses that unlike other Bollywood babes she doesn't like her denims to be all leg-hugging. The slight flair, the hint of a retro boot cut fascinates her and suits her body frame, and hence she always settles for a denim beauty with a tapered end.
Priyanka Chopra has those amazingly toned thighs to carry off a pair of skinny denims. She is usually seen swanning around in her uber short tops, bringing her rockstar-ish appeal to the fore.
Bipasha Basu makes sure she adorns her jeans with a voguish pair of boots. The babe loves to add an adventurous statement to her casual denim style.
Anushka Sharma is in love with the tattered look. She is fascinated with the 'hippie-like' style. Give AS a pair of 'phatta hua jeans' and she will be more than glad to slip into it and team it with a pair of funky converse shoes. Quite a tomboy, eh?
Here are some brands you must loosen your purse-strings for this week!