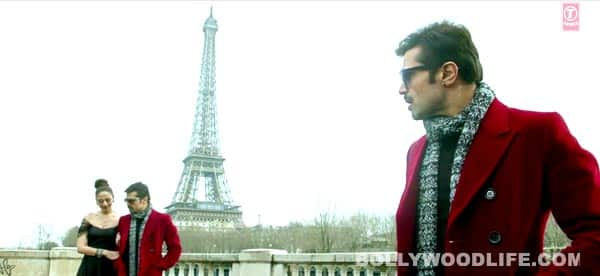 Mohammad Irfan sings one of the best emotionally romantic songs
The makers of The Xpose are out with the first track of a film and the song is undoubtedly very soulful and mellifluous. Thankfully Himesh Reshammiya has averted himself from singing the romantic song and allows us to listen to Mohammad Irfan, who previously gave us hit songs like Phir mohabbat from Murder 2 and Baarish from Yaariyan. The song although has one striking similarity. Yeah you got it right! The song is very similar to the equally romantic number Tum hi ho, sung by Arijit Singh in Aashiqui 2.
If you are a connoisseur of Bollywood romantic music, you will notice that the the line kitne haseen aalam ho jaate sounds exactly like hum tere bin ab reh nahin sakte. It might not have been intentional but the resemblance is unavoidable.
Getting back to the song, this is not a mushy mushy romantic number, but is one of those sad romantic numbers, which touch your hearts from within. Himesh Reshammiya's music is definitely very melodious, however, Mohammad Irfan hogs the limelight with this profound and heartfelt track. The lyrics by Sameer Anjaan are also very sincerely passionate.
Starring Himesh Reshammiya, Yo Yo Honey Singh and Irrfan Khan, The Xpose releases on May 23, 2014. Keep watching this space for more Xposes from the film.