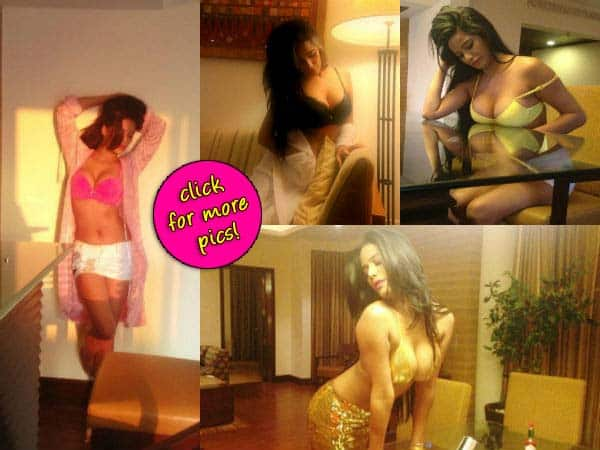 skip advertisement
poonam-pandey-collage-28814
We remind the damsel in distress on why her profile was pulled off from the popular social networking site. Read on to know more…
Poonam Pandey is in misery. A few hours ago, BollywoodLife informed its viewers about the controversy queen's Facebook account being deactivated.
Poonam was recently seen tweeting about the same with a post that read, "Sad that my Official @facebook Page got Deactivated! It had over 2.1Million fans … Let me Know Tweethearts how can I get it back?"
Well considering that the so called sexy lass has often used the medium of Facebook, Twitter and possibly all other social networking sites to make her presence felt, this must have certainly come as a big blow for her. But we think she had it coming.
Don't agree with us? Take a look at the compilation of pictures we present to you, from Ms Pandey's Twitter account. The internet sensation is seen striking certain poses which can only be described as outright vulgar, courtesy her sleazy gestures in skimpy bikinis. Pictures speak a thousand words and there's no exception in Poonam Pandey's case. With the kind of obscenity displayed by the attention seeking babe all over her Twitter page, it is safe to say that the model has defied the laws of Facebook, no doubt.
So, no surprises there Ms Pandey. Guess we solved the obvious mystery of the incident after all! Take a look at the pictures above and catch Poonam Pandey performing the ALS challenge along with her sensuous dance on Do The Rex in the videos below!