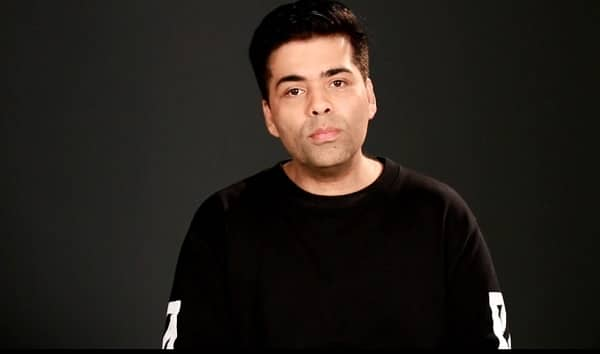 Karan Johar is in a weird state presently with his Diwali release Ae Dil Hai Mushkil. Thanks to the presence of Fawad Khan in it, the film is getting constant hatred from political parties and others. The heinous Uri attacks which killed many of our jawans last month has left everyone deeply wounded and seeing an opportunity here, MNS issued an ultimatum for all Pakistani artistes to leave the country. When that was taken care of, they targeted the films which have the artistes in them and Ae Dil Hai Mushkil became the first target. They vowed to not let the film release and owing to that the theatre owners association has decided to not screen it. Now Multiplexes are on their radar. In the midst of all this, Karan Johar has issued a video statement about the sticky spot he and his film is in and is urging people to understand that.
The video has a very sad looking Johar speaking to the camera. While talking, it looked really pained. You can imagine what he is going through. It's his labour for love and he has been working on it for a long time now. He has returned to direction after a long time which makes it doubly special for him. He says, "There's been some talk about why I've remained silent for the past two weeks. Today I'd like to clarify that the reason why I've remained silent is because of the deep sense of hurt and the deep sense of pain that I've felt that a few people would actually believe that I'm being anti-national. I need to say this… and I say this with strength that for me, my country comes first, nothing else matters to me but my country. I've always felt that the best way to express your patriotism is to spread love and that's all I've ever tried to do through my work and my cinema."
Karan explained that situations were different when he shot his film. He said, "When I shot my film, Ae Dil Hai Mushkil… in September to December last year, the climate was completely different…the circumstances were completely different. There were efforts made by our government for peaceful relationships with the neighbouring country and I respected those endeavours then, those efforts then. And I respect the sentiment today! I understand the sentiment because I feel the same!! Going forward, I would like to say that of course I will not engage with talent from the neighboring country given the circumstance but with that same energy I beseech you to know one thing… that over 300 Indian people in my crew have put their blood, sweat and tears into my film Ae Dil Hai Mushkil and I don't think it's fair to them to face any kind of turbulence on account of other fellow Indians. I respect the Indian army, I salute the Indian army for everything they do to protect us in our environment. I respect them with all my heart, and I say that I condemn any form of terrorism, any form… and specially the terrorism that would affect my people in my country and me.
Karan then urges everyone to understand his position by saying, "I just hope all of you understand exactly the circumstance and situation that we are in and respect the fact that we love and respect our country over and above anything else."