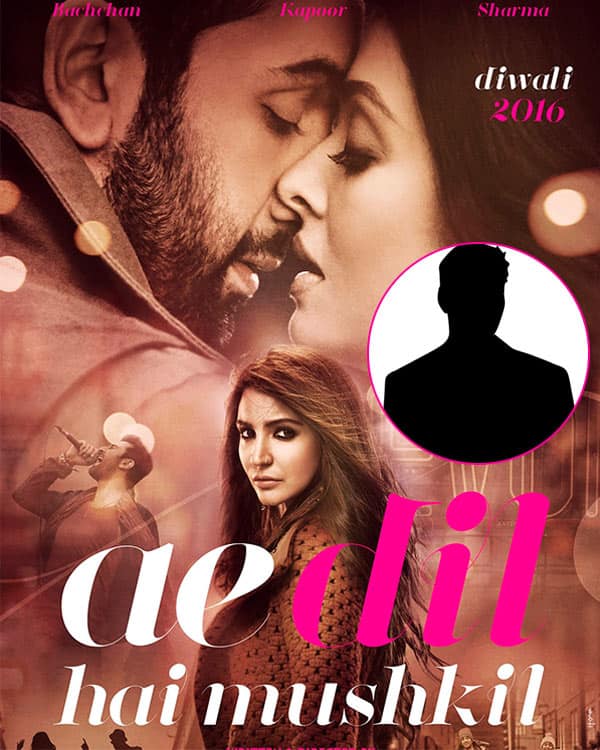 Ae Dil Hai Mushkil's troubles are getting entwined with Fawad Khan since his Pakistani roots have made it difficult for the film to release thanks to a ban imposed on artistes from the neighbouring country. Even IMPPA went ahead and put an official ban on it. But what people didn't notice was Fawad is not the only Pakistani connect in the film. We told you before about a certain Imran Abbas who is also part of the film. His role has been closely guarded and is a cameo again. If you can't remember him, let us jog your memory. Imran Abbas was that good looking Pakistani actor who made his Bollywood debut with Vikram Bhatt's bland creature fest, Creature 3D. He was the lead hero opposite Bollywood's favourite Scream Queen Bipasha Basu in the film. He recently took to his Facebook account urging people not to miss Ae Dil Hai Mushkil but his status had something which spoke about what he will miss the most. He fears his scenes will not to be shown in the film at all! (Also read: Fawad Khan PERFECT for Christian Grey's role in Bollywood version of Fifty Shades of Grey, says Harshvardhan Kapoor)
Imran Abbas' Facebook account is pretty popular and he often puts up his views on various issues on it. He also keeps his fans informed about what all he is doing. When he shot Ae Dil Hai Mushkil, he had written, "Last day at the shoot in Mumbai.. Truly thankful to Karan Johar for everything, Anushka Sharma and Lisa Haydon for being wonderful coactors on set. And last but not the least ,I must admire Ranbir Kapoor for making things so easier for me and being there like a great friend all through out. #cameo #friendlyappearnce  #specialapperance #friends #b ollywood#funtime #shoot" He divulged what is role would be. He has a special appearance, as we told you before. Clearly, he had a fun time shooting for the film but now he isn't sure if his scenes will be kept in the film or no.
Yet again he took to his Facebook account to reveal what's going on in his mind. He said, "Ranbir is truly fun to work with.. (probably lots of my scenes/shots won't be there in the movie now but still it was great to work in this project and the movie is just a treat to watch..Don't miss AE DIL HAI MUSHKIL)." He shared a feed from a news channel where they show actor. Ranbir jumps on him and Lisa Haydon dancing merrily. Check out the post once more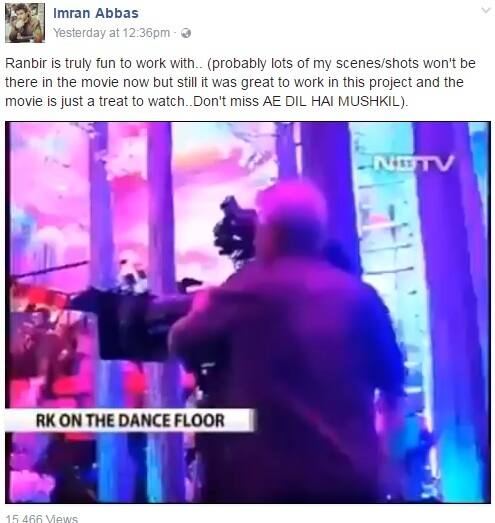 You can see from his words how he is lamenting not having his scenes in the film. The actor doesn't think they will be retained after all the ban and all. If you see properly, it was the Break Up song that he was part of and now he doesn't think those portions will be kept.