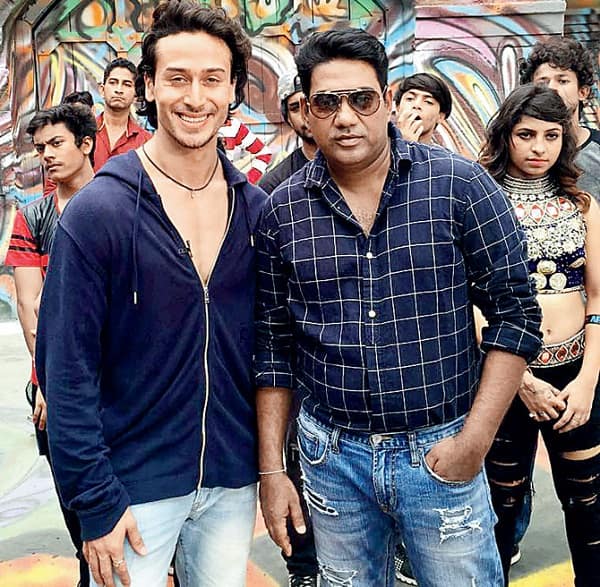 The newbie director has even filed a police complaint against them!
Tiger Shroff and his Baaghi director Sabbir Khan, with whom he has clicked very well, have together landed in something they don't want to get into at all – legal trouble.
An upcoming Lokhandwala-based film-maker, Kritik Kumar Pandey, has accused both, along with several other people, including producer Madhu Montena, of stealing his script for their supposedly upcoming collaboration, Munna and Michael.
Here's the statement that he gave to the press, "Hi, this is Kritik Kumar; a director by profession. Recently I became victim of a fraud event. Mr Tiger Shroff with the help of Mr Sabbir Khan, Caa Kwan talent and Viki Rajani did fraud with me. Mr Tiger Shroff took my story a year back and kept taking all the details of my project M J Return. He even took the teaser of my film with the commitment of working on it with me. But now he has announced another film "Munna and Michael" which is totally my film and my story. He just changed the name of film from MJ Return to Munna and Michael.  In this context I have lodged a complaint in Versova police station."
The below is the copy of complaint he has given with Versova police station.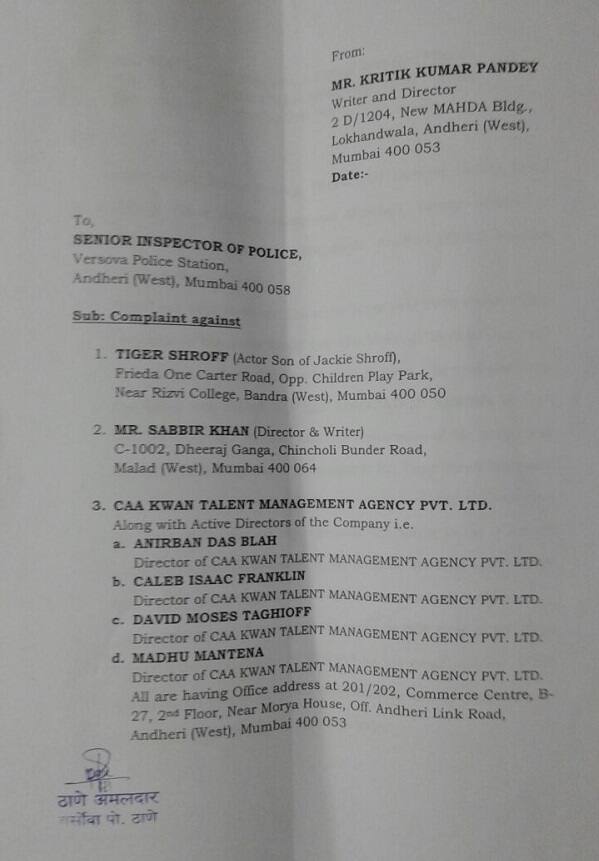 Wow! That's some serious accusation! Wonder how Boy Wonder and his fave director is going to react to this!
Tiger Shroff had only two Bollywood releases till now and both have been directed by Sabbir Khan. Since both have been huge hits, it's only expected that they will work together again, but who knew that their third collaboration will run into trouble before things are even finalised!