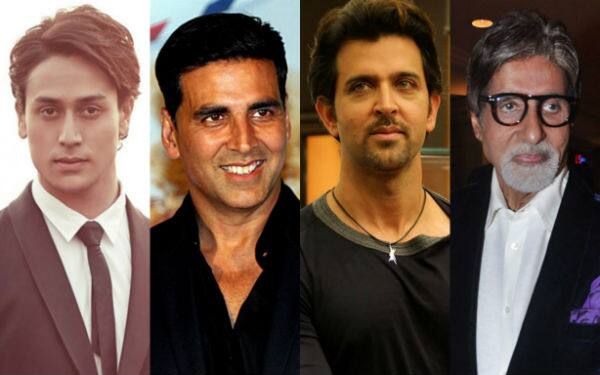 Jackie Shroff's son's Heropanti is indeed working wonders for him, it seems
Tiger Shroff, who made his big Bollywood debut with the film Heropanti opposite Kriti Sanon is giving the B-town biggies a run for their money. Yes, Jackie Shroff's son has beaten Amitabh Bachchan, Ranbir Kapoor, Hrithik Roshan among my other stars from the tinsel town to be at the No.3 spot on Times Celebex, which is a monthly rating index based on various parameters, including the stars' box office performance, their brand endorsements, and their popularity among fans on the internet and social media and their ability to stay in the news across the various mediums of media.
And we aren't surprised considering this new kid on the block has been in the news off lately for his soon-to-be released music video, which is a ode to the King Of Pop Michael Jackson. Also since Tiger has managed to beat Ranveer Singh and Arjun Kapoor when it comes to the number of followers on Twitter, he indeed had this coming.
Anyway, while Shroff Jr is at the No.3 spot, the warring Khans of Bollywood – Salman Khan and Shah Rukh Khan have acquired the first and second position respectively.
Then there is Akshay Kumar at number 4 followed by Ranbir Kapoor and Amitabh Bachchan at fifth and sixth position respectively. Following them is Hrithik Roshan, who is at the No.7 spot. Saif Ali Khan, Rajinikanth and Abhishek Bachchan are at No. 8, 9 and 10 respectively.