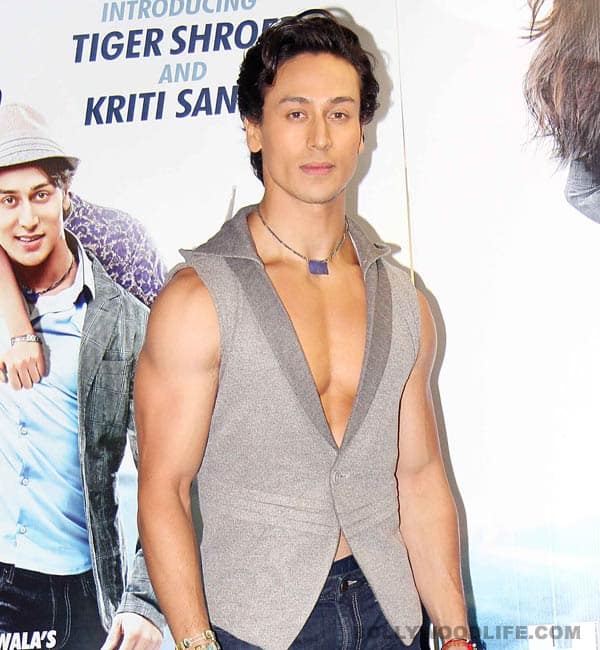 After Salman Khan, the Heropanti actor becomes the new pin up poster boy for Archies thanks to his good looks and chiselled bod!
Tiger Shroff who will be soon seen making his debut in Sajid Nadiadwala's film, Heropanti has been chosen to be the pin up poster boy for a market leader in greetings and gifts, Archies
Before Tiger Shroff, it was Salman Khan who was chosen to be the poster boy for the company. It is after 19 years that they have now decided to have Tiger to be the next pin up poster boy.
On an average about 1 lakh pin up posters are sold a year and the company has decided to hedge their bet on Tiger Shroff and it has been overwhelming. The brand has also decided to have special action posters like international action icons.
With this Tiger Shroff enters the league of one the most high profile new comers ever.
Anil Moolchandani, Chairman & Managing Director, Archies Limited, says" Look at the boy. Tiger is endowed with such good looks from his parents and not to forget the chiseled physique, for which he has trained hard. A perfect combination of fabulous looks and great body. Every girl would fall for him."