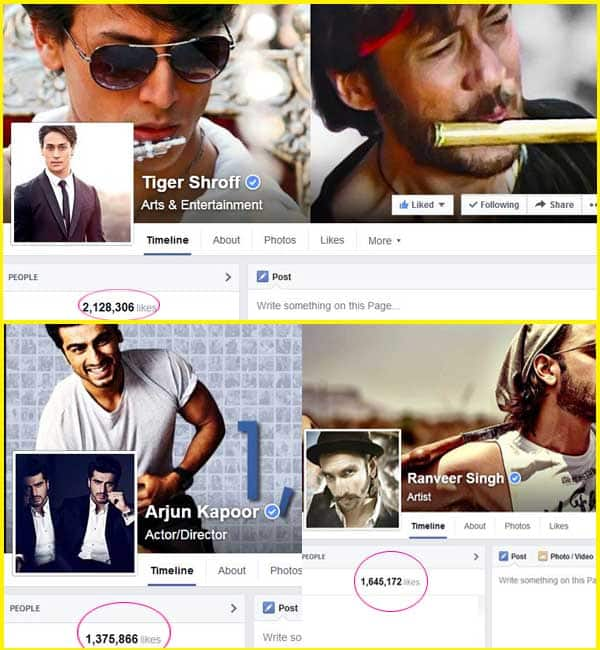 The Heropanti actor has more fans than the Gunday actor
Recently, Tiger Shroff took to Facebook to make an announcement of a music video that he's working on, and will be releasing it soon as a tribute to the King of pop, Michael Jackson. That's when we couldn't help but notice that the Heropanti actor has over 2 million fans on Facebook. Tiger Shroff's Facebook page has 2,127,146 likes and counting, of course. Meanwhile, relatively senior to Tiger, Arjun Kapoor's Facebook page has 1,375,058 likes and Ranveer Singh's page has 1,644,738 likes. While one film old Tiger is above 2 million fans on Facebook, Ranveer and Arjun are still exploring their first million. Impressive, hai na?
Ranveer and Arjun better watch out for this newbie. What say, BollywoodLifers?