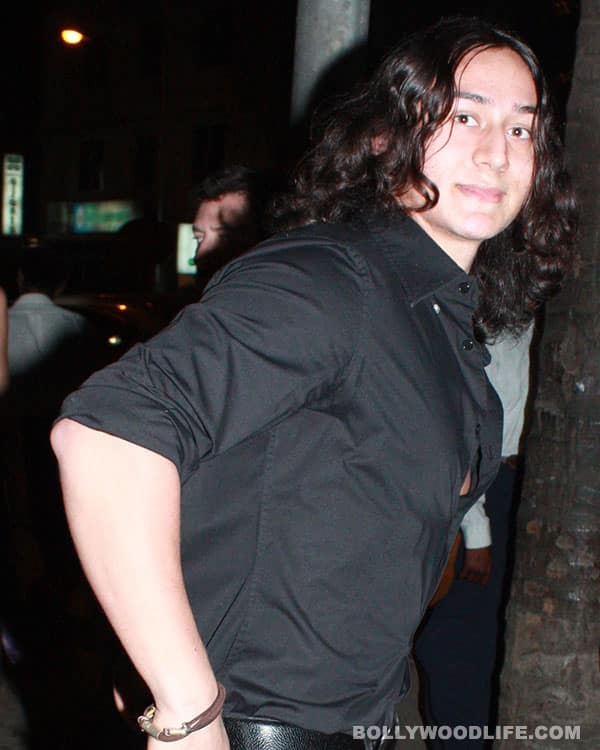 The Heropanti actor's super-wicked moves in this video make us vouch that the next real action hero has arrived in Bollywood
B-town action heroes, just watch out! There's a new kid on the block and his name is Tiger Shroff! The dude is a born action star, and the recent video that we have of him shows that Tiger has trained real hard for his upcoming debut film Heropanti.
In fact, he has been into gymnastics and fitness from a very early age. "Tiger is superb with gymnastics. He can jump like a professional Olympic level gymnast, and his fitness level is way high too," said a source close to the young actor. "Today's action heroes are all into steroids and other such drugs to make their physique, but Tiger is one hundred percent natural," said the source. Apparently, Tiger is attempting similar fight moves in Heropanti too. And if the makers of the film are to be believed, Tiger's kicks and punches are so fast that they are resorting to capturing them on 32 frames per second instead of the 24 frames per second that is normally used in all films. This allows them to slow the scene a bit so the entire action can be captured; something that even Bruce Lee had to resort to in his action scenes, so as to make his lightning punches visible on screen!
If you don't believe us, then check out Tiger performing some jaw dropping gymnastics. We're sure you may have not seen such action in Bollywood that has been done by an actor and not a stunt man!
[jwplayer mediaid="202725″]