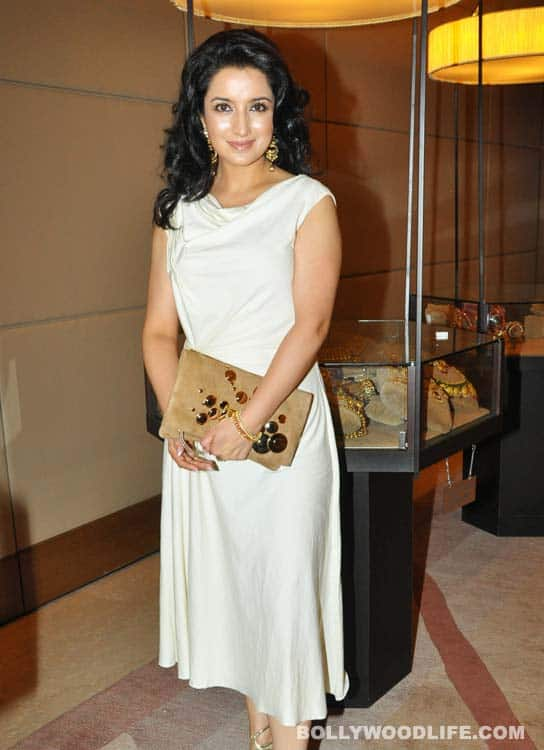 Darsheel Safary's mum in Taare Zameen Par is in a good place, with so much going on in her life – endorsements, films and challenges galore…
There's love abounding in Tisca Chopra's life. With movies like 10ml Love and Love Breakups Zindagi lined up, the actor's film career has finally taken happy shape. Clad in a floral print jumpsuit, with her novel and other belongings on the table in front of her, she signals 'Bring it on' and we do, of course, without wasting much time. The 37-year-old has always wanted to be a part of the film industry and her clarity about the journey so far, as well as what lies ahead is nothing less than crystal clear. "I am a fairly transparent person. I think it's good luck that I got a chance to fail, but what sustained me is my tremendous love for acting. That made me even more determined to find a way and cut my path through any kind of obstacles. When you fail, doors don't open that easily, but I was determined and fortunately I am in a good place wherein there's a lot of good work coming my way. There's a shift in perception to what I can do and what I can't and, yes, that has made me extremely tough," she says.
Somehow making her way through the cluttered lanes of Bollywood, she was recently seen in 404, playing the role of a psychiatrist. The film flopped miserably, but that doesn't stop Tisca from raving about her character in the movie. "Whether the role is challenging or not, I make it challenging for myself. For my part in 404, I could have just called up some doctors and asked them what they do, but I really wanted to get to the depth, so I spent some time with them in the hospital and understood their body language. That's the great joy of being an actor – one gets to explore various subjects. I got to know about dyslexia in Taare Zameen Par, while on the other hand I could discern the mind of a woman from another angle in Dil Toh Baccha Hai Ji," she explains.
Delivering a dud called Platform in the '90s with co-star Ajay Devgn determined her fate in the industry, but Tisca confesses that the reason she sustained her involvement in acting was not the fact that she was focussed and was waiting to be somewhere, but concentrating on a lot of other things that matter to her. "I never focussed solely on my career. While I love acting madly, I love my family even more madly. I am a wife, mother, daughter, sister-in-law…and I think this is what feeds my soul," she smiles. She loves reading philosophy and it doesn't take her to long to philosophise about the profession she is in.
On a signing-off note she says, "I am a practicing Buddhist and a lot of my joy comes from working for the happiness of other people, by contributing to other's lives. According to me, even acting is a way of bringing a fresh look to human life and a person like me can never go low, as something else or the other is always going on."