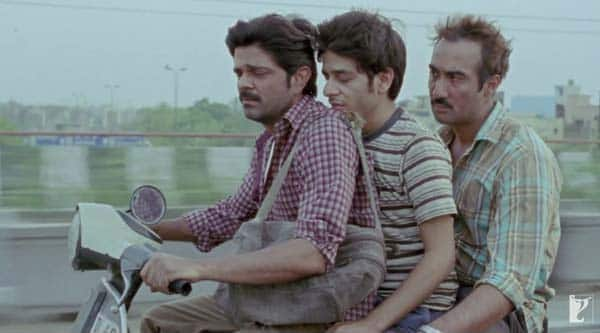 Ranvir Shorey looks convincingly evil
Yash Raj Films has collaborated with Dibakar Banerjee to bring forth another hard hitting film, Titli. The film stars Ranvir Shorey, Amit Sial and Shashank Arora. The music of the film has been given by Sneha Khanwalkar and the film has been directed by Kanu Behl. Sharat Katariya and Kanu Behl have written this film, which seems to be very raw from the outline.
In the badlands of Delhi's dystopic underbelly, Titli, the youngest member of a violent car-jacking brotherhood plots a desperate bid to escape the 'family' business. His struggle to do so is countered at each stage by his indignant brothers, who finally try marrying him off to 'settle' him.
Titli, finds an unlikely ally in his new wife, caught though she is in her own web of warped reality and dysfunctional dreams. They form a strange, beneficial partnership, only to confront their inability to escape the bindings of their family roots. But is escape, the same as freedom?
Only time will as to how this hard hitting raw film does on the box office. The film is presently doing rounds of the film festivals and will definitely be a must watch whenever it releases.