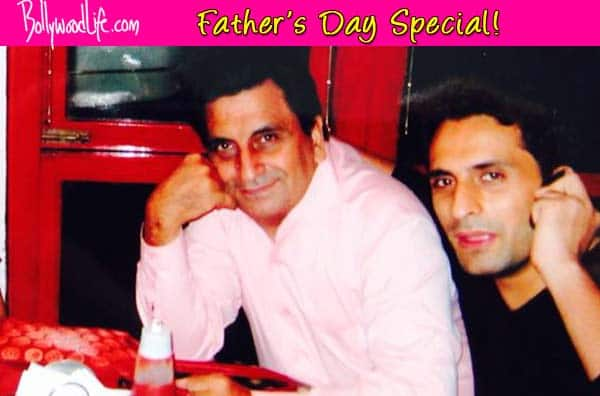 It's that time of the year when children express gratitude to their dads for being their hero, support and guide
Jai Kalra aka Vikram Shergill of Bade Acche Lagte Hain writes a letter to his Dad on Father's Day. Read on…
Dear Papa,
On this father's day, I would like to thank you for playing such an important part into moulding me, to be the man I am today. So when people compliment me for my wisdom and clear foresight, I can't help say a thanks to you secretly.
Though I did not understand your strict disciplined attitude towards me in my teens, I fully appreciate and enjoy its impact into shaping me as a confident, self reliant man it has made me. I often find myself quoting you in my conversations not because I'm honey eyed on you but I see years of experience in it. So if you didn't buy me a bike in college and made me lug into buses, if you made me work as a bottom level worker in our office rather than giving me the boss' chair, and many many such other measures, I now fully realise how you were shaping me to take life head on.
Thanks for giving me such wonder-filled years and raising me with dignity, values, ethics and manners that you so magically imbibe. And sorry for being disobedient and unruly in those teens, you were patient… I still remember how when I decided to move to Mumbai to pursue my career in acting, leaving you handicapped in your business, you still nevertheless supported me right throughout. All the struggle I went through on my way up was encouraged by seeing you grow bigger than your challenges in life, never giving up. And today when I have carved a space for myself, I know how super proud you are of me.
Thanks dad for everything. I wouldn't have done it without you.. You are my hero papa.
Love and respect,
Your son…