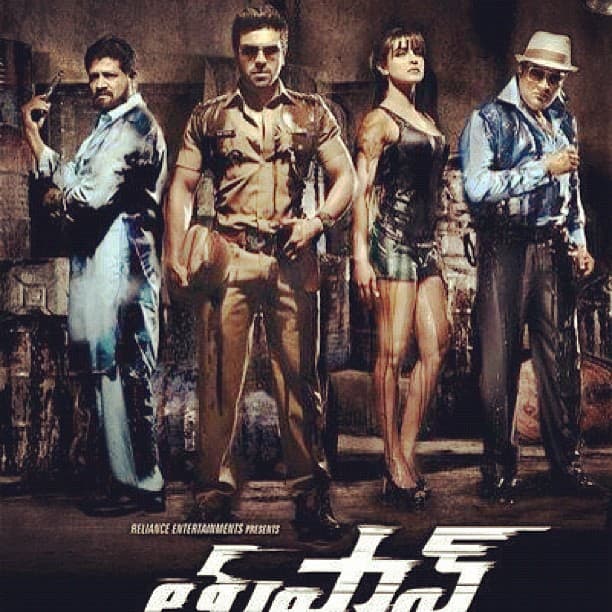 Check out the Telugu actor along with Priyanka Chopra in the promo of Toofan, the Tollywood remake of classic Bollywood film Zanjeer
Toofan may be an Apoorva Lakhia film, titled Zanjeer in Hindi, but our glimpse of the trailer tells us it's a full-on Tollywood style flick with all the masala elements the Southern industry is famous for. Ram Charan Teja is in fab shape as the ACP wronged and sent to jail by the baddies. He comes out vowing revenge and there's going to be plenty of dishoom-dishoom in the film with more than a few well-shot action sequences.
Prakash Raj promises much in yet another negative character, this time as a bejewelled villain.
But it's not all about the ACP taking on the bad guys and bashing them up. There's romance aplenty between Ram Charan and Priyanka Chopra, who plays his wife in the film. The trailer gives you a peek into some steamy love scenes between the two as well.
Toofan is the remake of the 1973 Amitabh Bachchan hit Zanjeer. The new version is modern, slick and fast-paced, and will have Ram Charan's legion of fans cheering for sure. He is, as the trailer declares, the man who breaks the rules to uphold the law.