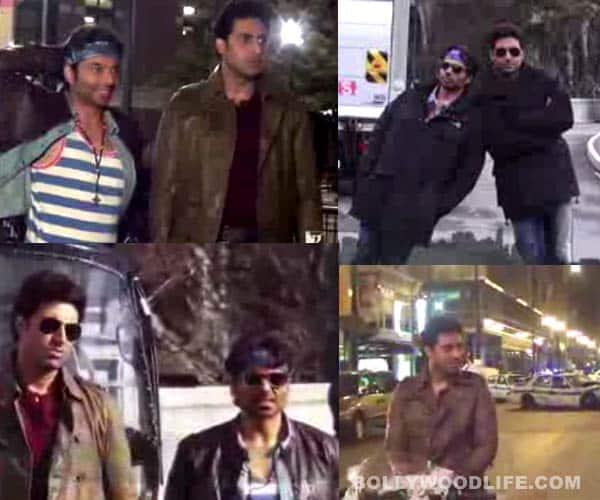 With Aamir Khan and Katrina Kaif being the USP of the forthcoming YRF action movie, it seems that the original Dhoom jodi-Abhishek and Uday-is getting sidelined, for all the right as well as the commercial reasons. But Jai and Ali are back in the third installment of Dhoom: 3, nevertheless. Watch the duo swinging into action for the high-octane drama in this exclusive video!
Here's a hypothetical question that can possibly give a nightmare or two to those who are looking forward to catch Dhoom: 3. Would you folks still go to watch the year's much awaited action flick if Aamir Khan and Katrina Kaif were not in it? Would Abhishek Bachchan's overtly machismo as a daredevil cop and Uday Chopra's juvenile antics still draw you at the ticket windows?
We know those assumptions are incredibly frightening. But honestly speaking, amidst the hoopla of Dhoom: 3, further boosted by Aamir's perfect presence and Kat's sizzle, we have actually forgotten the original jodi of Dhoom franchise. Watch the two shooting for the movie, having a blast on the sets, if not exactly on the screen, in each other's mad company!
[flv]http://st1.bollywoodlife.com/wp-content/uploads/2013/12/Jai-_-Ali-Are-Back-Dhoom3.flv[/flv]