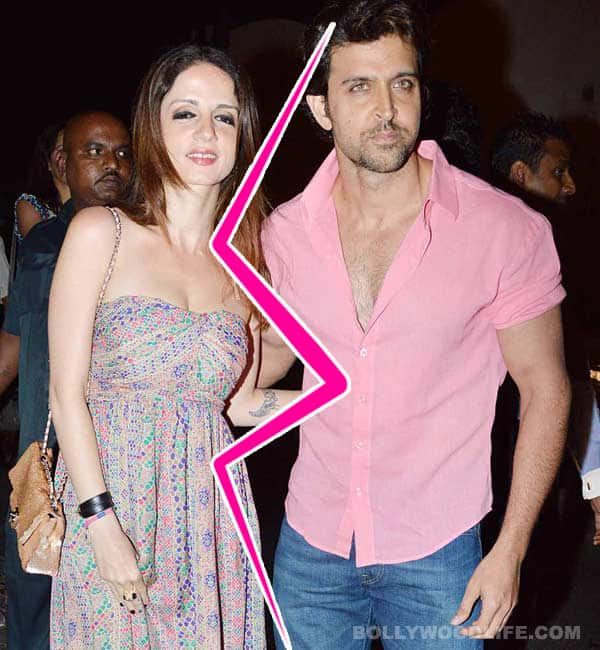 Hrithik Roshan must be highly pleased with the success of Krrish 3 but what will follow now? Will health stifle his growth? Will his personal life go through a challenging times? Read on to find out…
The media circuit had been abuzz with rumours about serious problems in Hrithik Roshan and Sussanne Roshan's relationship for a while now. Our tarot expert Shruti Chopra too had predicted challenges in their marriage but reassured improved harmony for the couple. This is what Shruti has to say:
Hrithik Roshan's personality has always fascinated me, especially as he seems to be so focussed. His drive to fight all odds and achieve a level of perfection has been admirable. Shruti Chopra does a tarot reading for the Krrish 3 star to find out what 2014 has in store for him. A look into his life this week has left me a little perturbed. There are elements of his health that are certainly very troubling. The Tower card and the Nine of Swords represent extreme mental stress and pressure on the brain – sleepless nights and the reduction of what the body can endure. In all of this, Hrithik is being highly sensible by reducing his work load and taking time off. It's a certain need of the hour.
This obviously effects his family life and his career. The impact is explained by the Eight of Swords where all those around him desire to change it all for him, but feel helpless. But one thing is very clear, the spirit and coordination within the family is ideal to support Hrithik. It is a time where his marriage will go through its' challenges but here too, the High Priestess reassures of improved harmony in the times to come.
Professionally this break does hamper his career, as he will be thrown into some forced changes and will have to let go of projects he was eager to work on. The Four and Ten of Swords explain this situation to be problematic with those he was committed to – contracts will come into play and a lot of reworking of finances will cause strain. It will be November 2014 before there will be work consistency; where he will live up-to responsibilities and take on newer projects.
On a general note, 2014 is a year where Hrithik will go through personal disappointments, frustrations and anxieties, yet at the same time there is a flip side. Although work will slow down, but the quality of projects will improve. He will have more time on his hands where he will rework his career, so overall it does work out well for him. He, like the Hierophant will gain better balance and be able to gain complete control over his health, work, finances and personal equations. It's as if 2014 is a cleansing phase – a much needed phase.