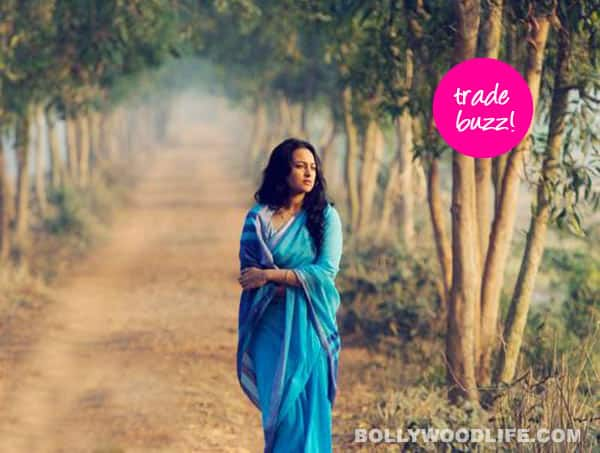 Though Vikramaditya Motwane's period thriller runs high on content, trade pundits believe low mass appeal could ruin the box office prospects of this Ranveer Singh-Sonakshi Sinha starrer
Vikramaditya Motwane's Lootera, which releases this week, has been garnering praise even before it hits the big screen. Those who have seen the film can't stop praising it to the skies, applauding the actors and the director alike. One of the most anticipated films of this year, Lootera banks on the first time pairing of Ranveer Singh and Sonakshi Sinha, who have attempted something they haven't done before onscreen. The movie scores brownie points for its high production values, costumes and period look, besides the soulful music by Amit Trivedi. Such is the excitement amongst those eagerly looking forward to seeing the film that they believe the Ranveer-Sonakshi starrer might be on the lines of the Aamir Khan-Kajol hit Fanaa, where Aamir had a role-reversal, much like Ranveer is said to show in Lootera.
"Lootera looks like a classic vintage old-school love story which will send a huge chunk of people on a trip down nostalgia lane! It may not take a huge opening courtesy the lack of blatant mass appeal, but I surely see it taking a great run on the lines of Barfi!," points out leading exhibitor-distributor Akshaye Rathi.
Rajesh Thadani, distributor, Multimedia Combines feels, "Though some B-town folks are praising Lootera, the movie and its buzz seem average. Made at a budget of Rs 30 to 35 crores, the film will approximately release in 1,600 screens". Numerologist Bhavikk Sangghvi predicts, ""As per the numerological meaning derived, this one may turn out to be a case of a very well made film which may underperform if looked at purely from the box office point of view, but as far as critical acclaim is concerned, it will be praises galore from all quarters." He adds, "The kind of appreciation that Ranveer will receive from the critics as well as the audiences will simply turn out to be the best birthday gift (his birthday is the day after Lootera releases). This love story will touch your soul and steal your heart."
Will Vikramaditya take an udaan (flight) from his debut film as a director and succeed in robbing (pun intended) your hearts this time as well? Wait and watch out for more on Lootera….