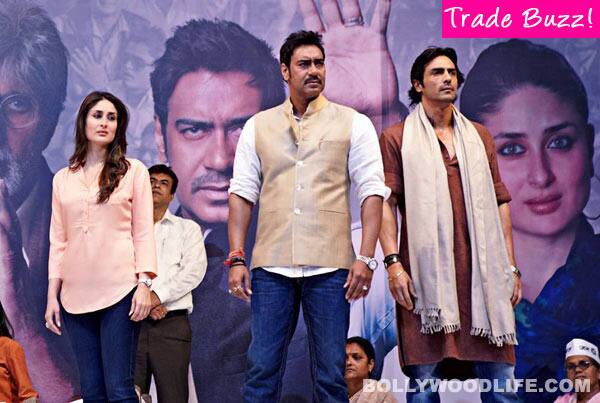 After Madras Cafe, Bollywood is all set to unleash another political thriller – but this one reflects the uprising of the middle class against the corrupt and unjust system
Be it gender injustice in Mrityudand, Bihar's kidnapping industry in Apaharan, the political power game in Raajneeti or caste-based reservation issues in Aarakshan, Prakash Jha's films have always managed to effectively explore the changing socio-economic aspects of life that affect the common man. His new multi-starrer film Satyagraha, which releases this Friday, deals with the movement of the middle-class to renegotiate democracy.
Satyagraha is a high voltage drama – the story of a man who is a firm believer of Gandhian principles, an ambitious entrepreneur who represents modern India's shining philosophy, a social activist who aims to be a politician, a fearless political journalist and a wily politician who uses every means to break the system. "Satyagraha is a film that has tremendous scope at the box office given its theme and relevance in these times," believes exhibitor-distributor Akshaye Rathi. "If pitched in the right manner, the film can connect fabulously with the public sentiment and make it big at the BO. Besides this, the elaborate cast of the film is a big attraction which should draw in a good crowd!"
"As per the numerological meaning derived, this one may turn out to be a case of a very well made film which may underperform purely if looked at from the business point of view," predicts numerologist Bhavikk Sangghvi. "But as far as critical acclaim is concerned, it will garner praises galore from all quarters. This film which talks about 'democracy under fire' will appeal only to those who like watching thought provoking and realistic cinema."
Jha, who failed to enter Indian politics, promised audiences recently that in his future endeavours he will continue to deal with social issues affecting the common man. We are looking forward to that, Prakashji!