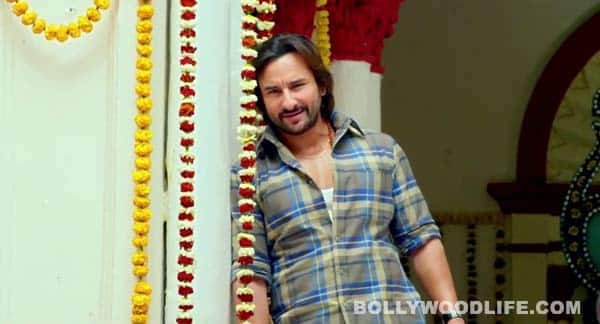 Tigmanshu Dhulia recently said in an interview that Bullett Raja is his most commercial film till date. While the film has a stellar star cast and Dhulia is known for making meaningful movies, will his latest offering impress the audience and rake in the moolah?
Bullett Raja starring Saif Ali Khan, Sonakshi Sinha and Jimmy Shergill is all set to hit the theatres. What's interesting is that with this film both director Tigmanshu Dhulia and actor Saif are venturing into a genre that isn't their forte. While Kareena Kapoor Khan's hubby is known for pulling off romantic comedies with panache, Tigmanshu believes in realistic cinema. So will they be successful in establishing themselves in the massy entertainer space with this one? Will Bollywood's fourth Khan enter the coveted Rs 100 crore club which these days is considered a must-do for a film to be declared a hit?
Exhibitor-distributor Akshaye Rathi says, "Bullett Raja looks like an out and out entertainer. It's one of those films that appeals to the masses and at the same time cannot be branded as a 'mindless entertainer'. Going by his record so far, Dhulia has made films that have been intelligent and entertaining at the same time. With good music, superb dialoguebaazi and an interesting star cast, the film stands a good chance to score well at the box office!"
Though Bullett Raja may make a lasting impression, the Saif starrer may not cross the century mark in the numbers game. "It may or may not be able to breach into Rs 100 crore club because of the November clutter at the BO, but it should surely draw good box office numbers and acclaim," points out Rathi.
When we recently caught up the Nawab he agreed that Bullett Raja is unlikely to gross Rs 100 crore, considering Dhulia's films are more niche. Whether Saif's prediction comes true is to be seen, but we are glad that the talented actor is moving away from romcoms and is more open to do some experimentation.