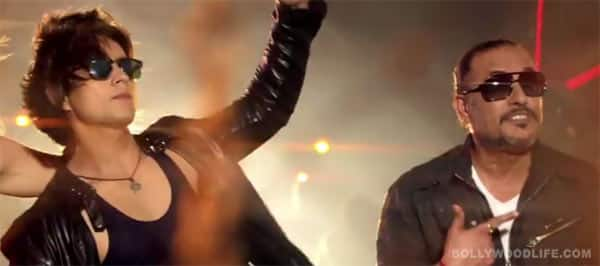 The movie is based on India's first official haunted site and seems to not just be spooky but also spine chilling…
The makers of Trip to Bhangarh have come up with the first song from the film called Mangal raat. For all those who have heard the age old sexual poem Mangal raat, this song takes your pleasure quotient to the next level. The song, composed and penned by Raja Jani, is a pretty decent rap song, sung by Tochi Raina and Prerna Shridhar.
What we like:
-The superb lyrics by Raja Jani are, definitely, the only highlight of the song.
-The chemistry between lead actors Manish Choudhary and Vidushi Mehra is good.
What we don't like:
-The cinematography of the song is apt, but not impactful, according to the lyrics and has nothing worth registering or remembering.
-The song's composition is very plain and sounds like any of Yo Yo Honey Singh's rap songs.
Also starring Suzanna Mukherjee, Vikram Kochar, Rohit Chaudhury, Rachit Behl, Piyush Raina, Sudheer Rikhari and Poonam Pandey, the film is all set to release on September 5. So go ahead BollywoodLifers, have a look at the trailer and let us know your thoughts.