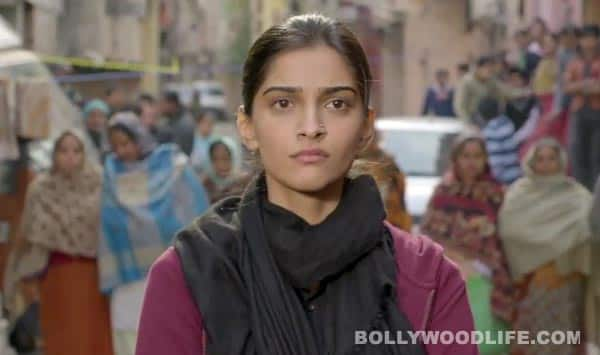 Well, that's what the soft number from Raanjhanaa means!
Sonam Kapoor, who will be next seen in the romantic thriller Raanjhanaa, took to the social networking site Twitter to reveal and share the real meaning of the heart-warming AR Rahman composition Tu mun shudi with her followers. 'Mun tu shudam tu mun shudi means – I have become you, and you me, I am the body, you soul!' So that means Sonam has become Dhanush and Dhanush has become Sonam. Sonam is the body and Dhanush is the soul! Still puzzled? Well, the English translation of the lyrics of this distinct soundtrack sung by Rabbi Shergill will make its meaning get all the more lost in translation, yet again!
Hey… Say…
Tu mun shudi, tu mun shudi
Mun tu shudam, tu mun shudi
Oye…bol…
You become me, you become me
I have become you, you become me
Rang le rangeele ne ladke bade, haan!
Rehnde hawawan di ghodi te chadhe
Hai nidar dil da safar
Ho nidar dil de humsafar
Colour take colourful on boy big, yes!
Let it be air's horse on climb
Is brave heart's journey
Ho brave heart give partner
Humse wafayein lena
Taaza hawayein lena
Tere layi hum chaand khareedenge
Haan, Bungalow na denge
Par chain ko la denge
Sab aunde saanu ehoje kartab ne…
From us loyalties take
Fresh air take
You for we moon buy
Yes, bungalow not giving
But rest will get giving
Every coming I do trick ne 
Well, the lyrics of this Punjabi number, which has a Persian chorus as well, is definitely different. You listen to it and let us know if the song and its translation have grabbed your attention!