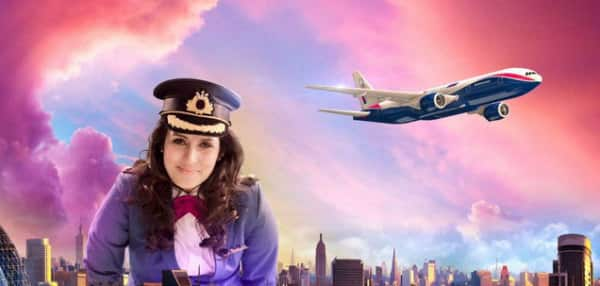 Wonder if business tycoon Vijay Mallya will take offense to it
Star Plus' upcoming show Airlines Har Udaan Ej Toofan starring Tulip Joshi and VJ Yudhishtir is based on the glamour, glitz and the thrill of aviation industry.
If you remember, sometime ago business tycoon Vijay Mallya had shut down Kingfisher Airlines due to shortage of funds. Kingfisher Airlines reduced their flights, took huge loans and downsized their company due to this crisis. It made headlines when the Mallyas decided to shut the company for good.
Star Plus' new show Airlines Har Udaan Ej Toofan will apparently depict this crisis in their series. In addition to that, we hear that the makers have cast a lookalike of Sidharth Mallya to play a pivotal part in the show. We've often seen production houses writing shows inspired from novels and international show, but this time the inspiration seems to come from a little closer to home, no?
We wonder what the Mallyas have to say about this new development. Frankly, wethinks the whole concept is rather interesting and will definitely add character to the whole show. Let's hope everything goes smoothly for them.
Watch this space for more news and gossip on tellyland.