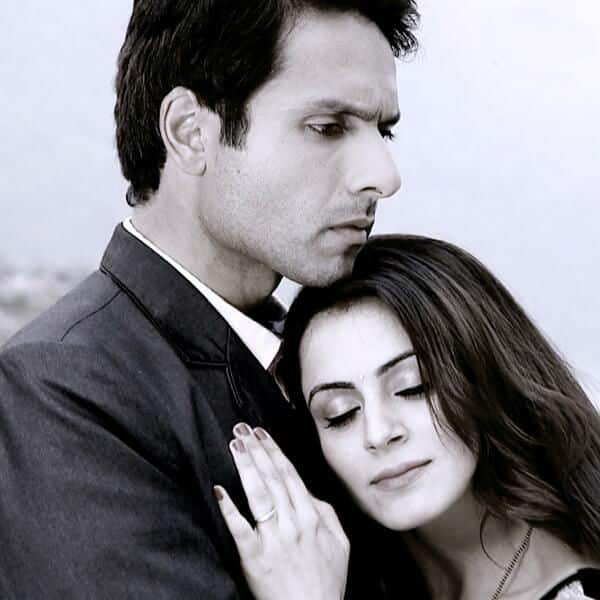 The seven day courtship test is over and Anshuman is finally ready to express his love for Pakhi
Life OK's Tumhari Pakhi lately has been focusing on the cute and blush inducing romance between Anshuman (Iqbal Khan) and Pakhi (Shraddha Arya).
As soon as Anshuman realises his love for his wife, he decides to come and confess his feelings to her and say the three magical words – 'I Love You!' We also have been waiting with bated breath for this very moment, but looks like the makers just won't let the happy moment last.
Anshuman accidentally bumps into Rohan (remember Pakhi's ex-lover-cum-stalker from Chittor), right outside the Rathore mansion. When Anshuman tries to stop him, he runs away leaving behind Pakhi's pregnancy reports.
According to the promos, Anshuman will start doubting Pakhi and her character. He will believe that Pakhi cheated on him and has been having an affair with Rohan. Anshuman will be heartbroken and shattered. He will accuse Pakhi of infidelity and call her names. This will not go down well with the chori from Chittor, who has always been faithful to her hubby. All said and done, we still don't understand how she got pregnant in the first place. Are the reports an honest mix-up or is this someone's calculative move to disrupt their love story? We know for sure that Pakhi did not cheat on her husband, then who is playing these games?
According to a source, Pakhi will refuse to justify herself or prove her fidelity to Anshuman. She will walk out of the house and move to Delhi in a fit of anger. Watch this space to know what happens next in the love story.