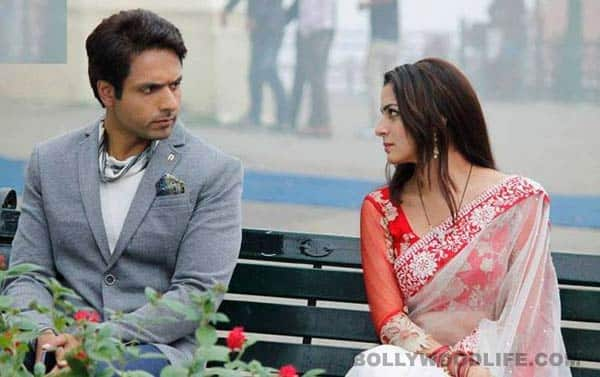 The Life OK show marks the return of the dishy dude onscreen
Iqbal Khan plays the character of Anshuman in Life OK's Tumhari Pakhi, who was married as an infant 18 years back.
The daily soap talks about the 18-year-long wait of a woman for the return of her husband and the story of a man who wants to get rid of the bond he was made to tie as a child. Anshuman is coming to Rajasthan with the hope that Pakhi (Shraddha Arya) has moved on in life and probably has forgotten him. So she will willingly give him a divorce.
However, when he knocks at her door he realises that Pakhi has been waiting for him for the past 18 years to come and take her with him. How will Anshuman now ask for divorce? Who should he blame for the mess his destiny is in?
The last time we saw Iqbal was in Sanjog Se Bani Sangini in 2010-2011. Post which the actor did a few hit and miss roles. We are really glad to see the actor back in form on the small screen. We missed him, right?
Take a look at the promo and tell us what you think BollywoodLifers!
[jwplayer mediaid="284310″]