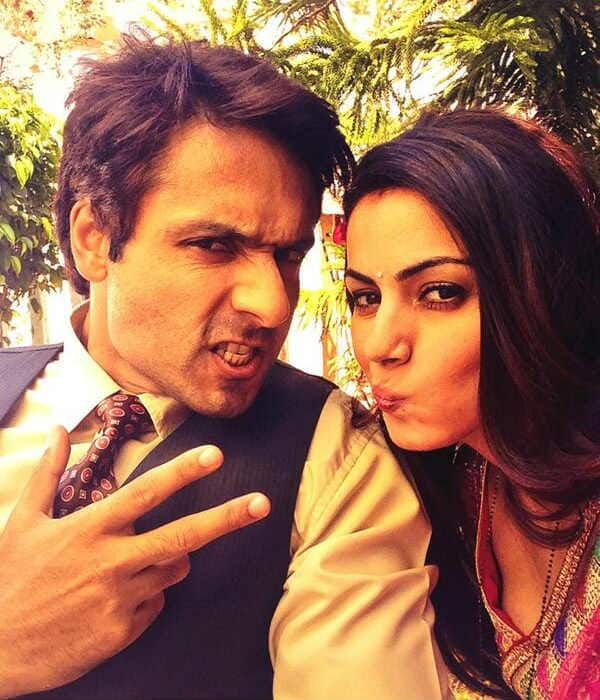 Pakhi cleared all the tests that Anshuman put her through with flying colours, but when he doubts her character, she leaves him without a second thought
Life OK's Tumhari Pakhi is currently witnessing Anshuman (Iqbal Khan) desperately trying to get Pakhi (Shraddha Arya) to forgive him for accusing her of infidelity. Shocked and hurt by Anshuman's accusations, Pakhi leaves the Rathore mansion and moves back home.
After realising that it was Tanya (Madhura Naik) who corrupted his mind and made him doubt Pakhi, he rushes to Chittor to seek forgiveness. But now Pakhi is no mood to hear his apology and we are agree with her decision. No one in Chittor knows that Pakhi and Anshuman are not on talking terms. They believe that the couple is very much in love with each other, but we wonder for how long.
In the upcoming episodes Anshuman will bend over backwards to seek forgiveness from his wife. He will make jalebis, help her in household chores, and find ways to spend time with her alone. But will this bring  Pakhi back home? We doubt it. According to the latest promos, when Pakhi's brother finds out about the rift between the couple and the reason behind it, he loses his cool and starts beating up the dishy dude. It's Pakhi, who comes to his rescue.
We surely hope that the two sort out their issues and get back together, 'coz we miss the romance. We believe that once Anshuman proves his  love then nothing can stop Pakhi from coming back, or so we hope. What do you think BollywoodLifers?