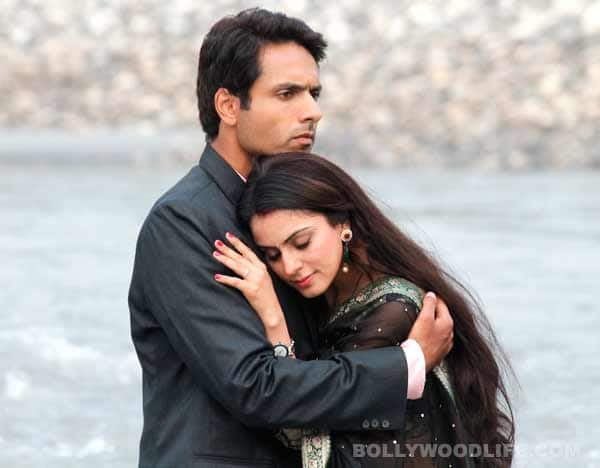 There is not an iota of doubt that Pakhi is the perfect woman for the Rathore men
She is the perfect wife, homemaker, mother and a friend. Then why are Anshuman (Iqbal Khan) – her husband and Ayaan (Divyam) – her hubby's son, still not accepting her? Pakhi (Sharaddha Arya) has struck a deal with her hubby that she will make Ayaan love her and call her mom in 15 days. If she does not succeed, she will leave the Rathore mansion and go back to Chittorgarh.
Anshuman is in a relationship with Tanya and has tried every trick in the book to get rid of Pakhi. Of course, nothing has worked so far and this challenge seems to be his last resort. We believe that the dishy dude has begun to fall for Pakhi, but his ego will not let him accept it. Ayaan, just like is father, refuses to accept Pakhi as his mother, in spite of knowing that she means well.
Hmmm… So the situation so far is, that Ayaan has been forced to go to the hostel. And since he has not yet regarded Pakhi as his mother, she has to leave the house with him as well. Only a day remains and Pakhi has resigned to her fate, packed her bags and is ready to leave. But will she?
We wonder if the father-son will see the value that Pakhi brings in their life and stop her before it is too late. And if Ayaan accepts her – which we know he will and without any ulterior motive – will Anshuman accept that he loves Pakhi too? Well, that is something only time will tell, no?
Keep watching this space for more.