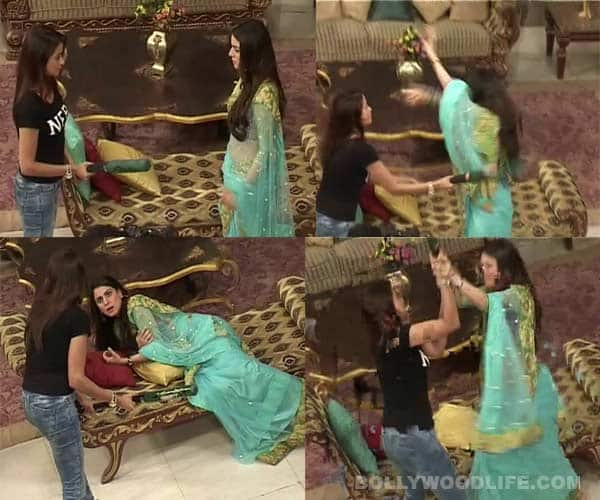 Anshuman has finally realised that Pakhi is the right person to be his son's mother
Life OK's Tumhari Pakhi is all set to showcase some dramatic and action packed sequences in the upcoming episodes. Anshuman (Iqbal Khan) asked Tanya (Madhura Naik) to leave his house and to forget their relationship. He told her that he cannot put his needs over his son's well being. Ayaan needs a mother and Pakhi (Shraddha Arya) is the perfect choice.
Tanya tries pleading, threatening and even begging Anshuman to change his decision, but the dishy dude has made up his mind. So does that mean Pakhi will finally have total control over the house?
Well the recent promos showcase that Tanya is not the one to let go so easily. She has believed in fighting for what she wants by hook or by crook. However, this time she takes it to the extreme. Tanya will try to kill Pakhi for ruining her life. She will first attack Pakhi with a baseball bat, the physical squabble escalates to a full-fledged fight. Tanya will even try to shoot Pakhi; will she succeed or not remains to be seen.
Keep watching this space to find out more.