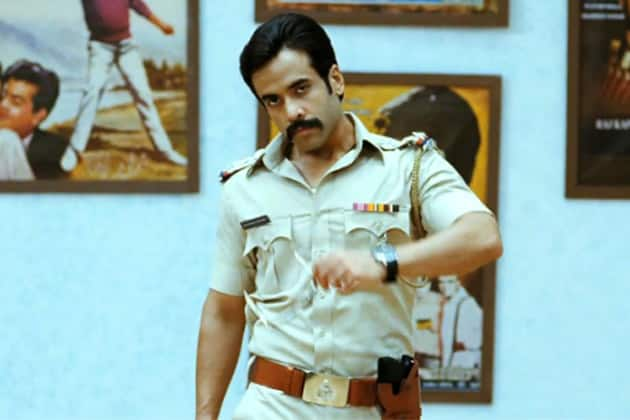 The Kyaa Super Kool Hain Hum star Tusshar Kapoor explains why he is not embarrassed working in adult comedies
The audiences love our sex comedies. They all do good business. Proof: Grand Masti makes Rs100 crore and the Kyaa Kool Hai Hum series have been blockbusters. Yet actors are shying away from them. While Riteish Deshmukh wants to do clean comedies now, Rajkummar Rao recently claimed he turned down Kyaa Kool Hai Hum offered to him by his mentor Ekta Kapoor. The triquel to the Kyaa Super Kool Hain Hum is being currently cast and Tusshar Kapoor, who has acted in both the earlier ones is amused that actors are shying away from sex comedies which he prefers to call 'adult comedies'. Read on for excerpts from an interview…
Actors today are refusing sex comedies as they are embarrassed about being associated with the genre. Comment.
I am a film child and I understand that as actors it's important to do all kinds of films. Some people feel that being star kids, it's easier for us to be selective but that's far from the truth. I myself don't conform to any sensibilities. I have the versatality to do a Shor In The City and a Kyaa Super Kool Hain Hum because at the end of the day one has to keep in mind that I am not doing it for myself. The masses come first and it's all about entertaining them with our films. I don't have any preferences for any genres. I have as much respect for adult comedies as I do for a Khakee or Shor…
How do you react when you hear about actors turning down a role in Kyaa Kool…series?
I would like to go on record to state — and you can ask anybody in Balaji also — that the script has not been sent or narrated to anybody, including myself, who has been part of the franchise from the beginning. So the question doesn't arise of anybody refusing to do the film. Let whoever say whatever they want. No one can come out and claim that they were sent the script and said no.
Do you ever feel embarrassed when mouthing double meaning dialogues or doing explicit scenes?
Not at all! I haven't gotten any flak for any dialogues or actions in both the films though I have done some of the most outrageous adult sequences. That's because I have stayed true to the character and not done or said something deliberately cheap to titillate the audiences. People have seen the film as a film. Our sincerity as a team and the effort we all put into these films rather than just making it full of gimmicks and gags that cater to the adult comedies is what makes Kyaa Super Kool Hain Hum such entertainers. We have done everything unapologetically and that's what made the audiences laugh and enjoy the films. It's not easy to make adult comedies. We have to make people laugh rather than force it down their throats. Making a hit is serious business.
How do your parents react to a Kyaa Kool Hai Hum?
It's hard for my parents to judge as they are the producers of the series but I have encountered a number of families who tell me that they loved my film. That proves that everybody is watching it. It doesn't embarrass them but make them laugh. Yes KSKHH is a bit on the bold side but the film is supposed to have a particular genre where the humour is of a different kind. People may not watch these films openly but if families are coming to me and saying even their kids watch it, that means it's treated like every other comedy.
Please continue…
I will never do boring or pretentious films or those that are trying to be socially relevant unless there is entertainment in it. I want to be part of films that people understand, relate and connect to films that make us laugh and cry or inspire. But educating people through films just because people need to be through the medium of cinema is not for me. I am not here to educate anyone. People pay to watch our movies and get their money's worth for the tickets. Any educational film has to have a good dose of fun. I can't tolerate pseudo-intellectual movies. I will always be part of movies that try to appeal to all people. We all want that gratification from all quarters. It's very challenging making adult comedies with entertainment as the mantra in a country that is so complex demographically, trying to make put everything and make all age groups enjoy the film.