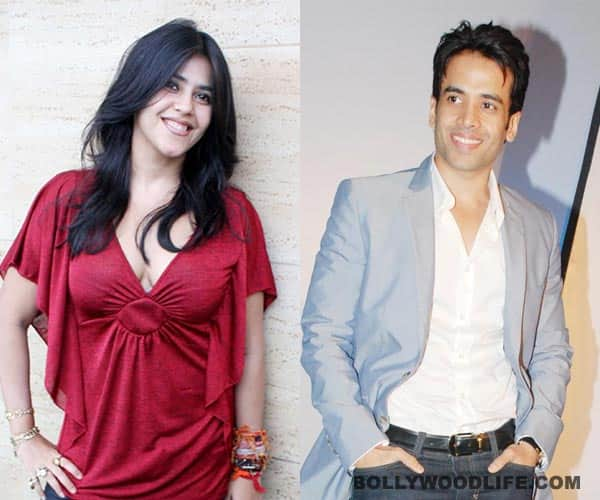 The Kapoor siblings end up in a bizarre domestic situation
Creating a huge empire at a rather young age seems to have taken Ekta Kapoor's business instincts to a whole new level! And you'll know what we are trying to say when you hear this.
News is that brother Tusshar Kapoor, who owns the building Krishna 2, and Ekta, who owns the building Krishna 1, have been renting out apartments to keep the money coming in. It seems that Tusshar, who was living in a swish duplex in Krishna 2, has now decided to rent out his own property and move into a flat in Ekta's building instead! Facing lean times after the debacle that was Kya Super Kool Hai Hum, are you, Tusshar?
Anyway the deal isn't as simple because Ekta plans to have her younger brother shell out all the rent money (just a little less than the market price though) for the time he decides to shack up at her property! The siblings seem to have ended up in a strange situation, isn't it?