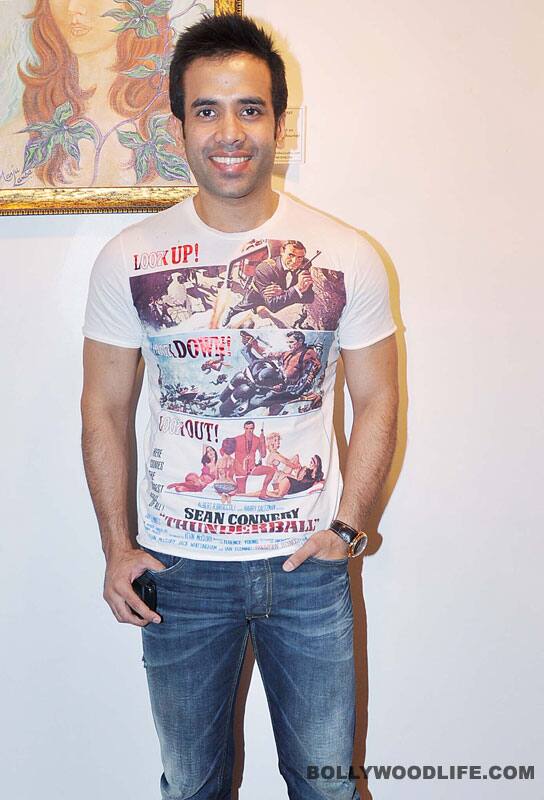 After a good 2011 in the form of Shor In The City and The Dirty Picture, Tusshar gears up for an interesting role in the Dasvidaniya director's this year
Director Shashant Shah, who made Dasvidaniya and Chalo Dilli, is now gearing up for his next venture. And yet again, Shah is teaming up with his favourite, Vinay Pathak. But that's not all, folks. This time Shashant has also roped in Tusshar Kapoor. We're not sure how to react to it though. We agree that Tusshar has added films like Shor In The City and The Dirty Picture to his repertoire last year, but we still can't over his recent release Chaar Din Ki Chandni!
Tusshar is excited about bagging an interesting character in the film. Talking about this brand new venture Tusshar says, "Yes, I have been approached by Shashant to do his next. I really like the films Shashant has made to date. I'm told even Vinay Pathak is part of the film. I can't define the genre of the film because Shashant makes his own genres! We are still discussing the venture." After a disastrous start to this year, we are sure Tusshar is hoping for a turn around with his forthcoming films!