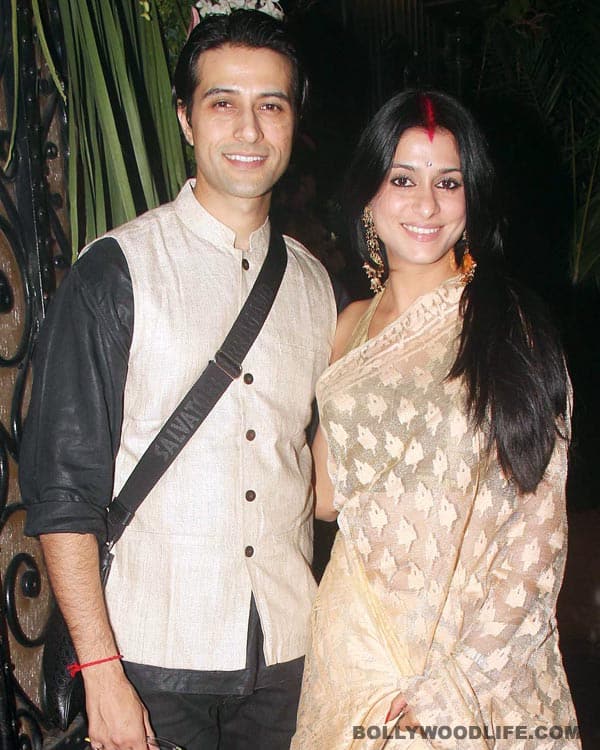 Television actors Apurva and Shilpa Agnihotri were guests at the rave party that was busted at Oakwood Premier hotel, Juhu, last night
Apurva and Shilpa Agnihotri are leaving no stone unturned in proving their innocence. From giving quotes to the media to raising a huge hue and cry about the unfair treatment they had to bear, the two are making sure they do what it takes to save their reputations. The cops interrupted the party held in a Juhu hotel last night and took everyone into custody for a medical examination, including the TV duo. Just like with the other detainees, the couple's blood sample was collected for evidence. But Saklani believes that there was something wrong with the whole process and that the samples weren't being labeled properly. "I requested them to do so, as I didn't want my blood sample to be swapped, but they were very rude. I told them if the labelling is not done properly, the results can put us in grave trouble," she said. The couple stated that they weren't aware that it was a rave party. "How are we supposed to differentiate which party is safe and which is unsafe," Saklani asked.
As Shilpa and Apurva take great umbrage at the way they were treated, we hope that justice prevails and those who are innocent are acquitted.
Also read: Is 'Satyamev Jayate' a hit or flop?