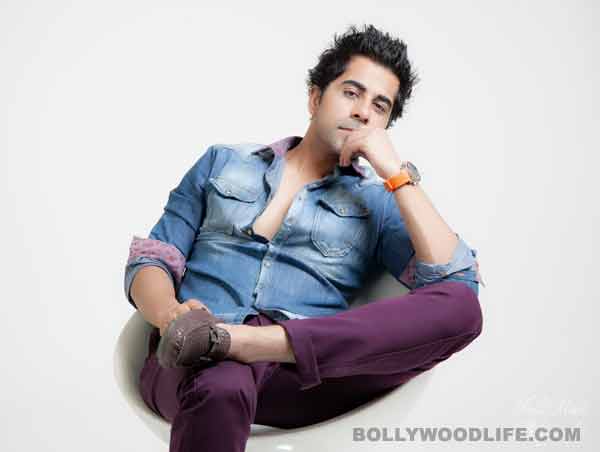 skip advertisement
Well we've told you enough times that Holi has arrived. So we thought why not tell you what your favourite TV stars' special Holi moments are…read on!
We all have our khatta-meetha memories of the festival of colours.
While some of us might have had the best times of our lives, some might have had a nightmare. In this Holi special segment, we brought your favourite TV stars like Gunjan Utreja, Rashami Desai, Ankit Gera, Shama Sikander amongst others, to talk about their most memorable Holi.
Holi reminds of colors and mithai. In childhood days I use to play with organic colors and water balloons. When I was in my college days, we use to play Holi in big groups and its was superb fun we used to apply color to unknown beautiful girls' faces.
Rashami Desai
Holi reminds me of a pure and positive festival. It is a festival to sort differences and celebrate friendship as well. I like to drink thandaai and taste bhaang too. It was in school when I had played with my teachers and friends in class eight I like Holi because of such a positive spirit.
Shama Sikander
Holi means celebration and seeing bright colours getting mixed and becoming one. It's a celebration of oneness. Since last few years I have been playing Holi as I have friends now who pull me into it. I enjoy the rain dance and masti. There was time when I used to hide because I am cleanliness freak and never like getting dirty.
Sambhavana Seth
I am from Delhi and Holi is very special festival for me, Holi reminds me of mithai, colour and also kichad. I stay away from bhaang. Yes every year I play Holi. The most memorable Holi was with my brother, he applied permanent color on me and that color was there on my body all over for a week. I was looking like a Robot.
Me and my brother were scared of playing with the elder boys who had lots of colors and complete Holi equipment, we had a few gulal packets, it was our first time of playing Holi, we were so scared we just put some color on each other. I like Holi, I don't like bhaang, it puts me to sleep, I like mithai. I like colors to an extent but not too much. I don't like much wastage of water, I am an environment friendly person. Token gesture is good but going over board is not good. It depends on what kind of friends I have, some good party with music and drinks, I don't care for Holi anymore though, too much of modernity now. My most memorable is yet to come.
Ssharad Malhotraa
Jalebi, rabadi and bhaang and thandai. I play it every year college days Holi when large group was there. It was great fun.
Ankit Gera
Holi reminds me of my childhood days as I used to wait for this beautiful festival year after year, it's unlimited fun. No mithaai for me and no bhaang, only colours for me. Holi used to be a day when I never missed meeting even a single friend of mine, we all used to be together no matter what. We still practice this habit and either I go to Delhi or they come over. Every Holi has been special to me, I always made it a point to meet up all my friends and family and every moment spent on Holi with them is precious.
Avinash Wadhawan
Holi means bhaang and colours and reminds me of khichad also. . I hail from Delhi and play Holi Punjabi style. I used to mix black cell powder in oil and mix it with color and rub on people's faces. When I was sixteen year old I drank bhaang for the first time and my parents thought I have come after consuming alcohol. The most memorable Holi was when I and late Divya Bharti were shootnig on Holi day for the film at filmistan since we had to shoot we only did a tikka of organic gulaal.