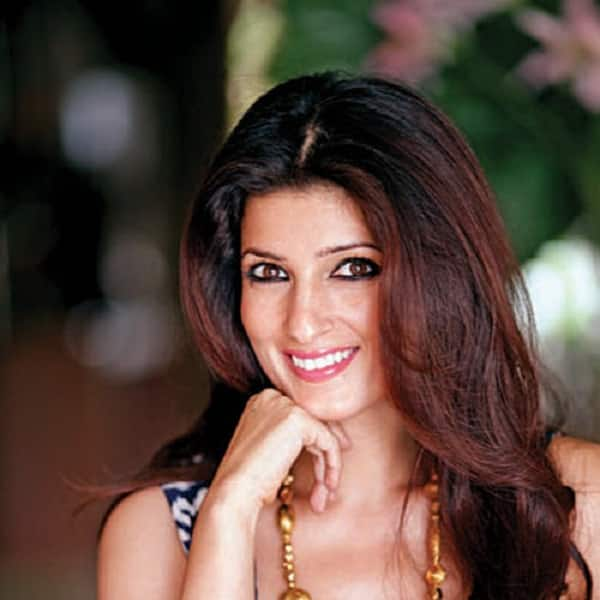 The beautiful interior designer shares the perks and pesks of motherhood today. Read on to know what it takes for this twinkling star to become the great mommy that she is…
7 am: I am hurriedly cleaning peanut butter off my favourite blue blazer and scrambling to reach school for what is called coffee morning but translates to a group of weary and sometimes hung-over parents (including me) being tortured by better educated and strangely bright-eyed teachers.
Sitting in one of these (to perhaps amuse themselves at our lack of knowledge about everything) the teachers devise a test for the parents and it goes like this: The teacher says, 'So please look at this closed circuit and tell me how it changes when I shift the ammeter to this position?'
Everybody is looking at the board intently and I secretly begin to panic. Does everyone except me know what a closed circuit is? Has Bollywood finally bludgeoned my brain to the size of a beetle nut?
Tentatively raising my hand I stutter, 'Excuse me! What is a closed circuit?' Suddenly the auditorium is filled with sheepish laughs and I realise that all the other parents were clueless as well, but were waiting for one (stupid? brave?) person to raise their hand.
What has happened to the concept of education in this generation? I don't remember my parents sitting with us for homework whereas now I might need a Master's degree from Harvard just to figure out 6th grade math.
11 am: I am on my way to work when I get an SMS as a reminder to reach the club for a meeting with other 6th grade moms about trouble the kids are up to at school and I am advised to carry a paper and pen in case I want to anonymously write down any complaints about any of the 6th graders. Hmm… This is insane! Am I crazy to sit down and point fingers at 11-year-olds (obviously no mom is going to put her own child's name in this chit though I am severely tempted to write all the moms' names instead). I am beginning to think that some of these school moms really need a job and barring that Prozac, Valium and perhaps a lobotomy.
3 pm: My son returns triumphantly from school with his report card and says, 'Mom I have an A+ in drama!' When I congratulate him and say that he has obviously gone on his maternal grand-pa I get a nasty look from the man of the house.
3.02 pm: I see the rest of the report card, shriek and collapse on the floor.
My son has got a B- in math! (My resume states: Ms Khanna has had an outstanding academic career frequently topping her class, has achieved 90 per cent in maths in her board exam before she got lured into Bollywood and miserably failed at making dramatic faces at the camera).
3.45 pm: I start blaming the man of house (I blame him for almost anything I can get away with) since he was in-charge of our son's studies as I was at a trade fair in China. Point to be noted milord, when I got back from my trip, items not working in the house were two computers, one air conditioner, our doorbell, the toaster and a nail cutter. Item in perfect working condition: The TV stuck at Star cricket!
8.30 pm: The baby is asleep, my son is revising what looks like advanced calculus but probably isn't, the man of the house is watching cricket again and me? I am desperately working on my weekly spreadsheet. No! It's not for my stores or my factory expense account, but to fill in our son's due dates for homework, tests, extra-curricular activities in school, private classes, tuitions, birthday parties, snack box details and meal plans.
After all every mom is, and has always been, an event planner, a private tutor, a cook, a cleaning lady, a psychologist, a minor accountant and an ever-ready dispenser of hugs, kisses and band-aids. It is the most under-rated job in the world but with the highest salary — the ability to love someone else so deeply that you see all your tomorrows strung together only through their eyes.
Also read: Twinkle Khanna: I have travelled with a gay colleague and I have never felt safer!
Twinkle Khanna tells why every boy eventually marries some version of their mum