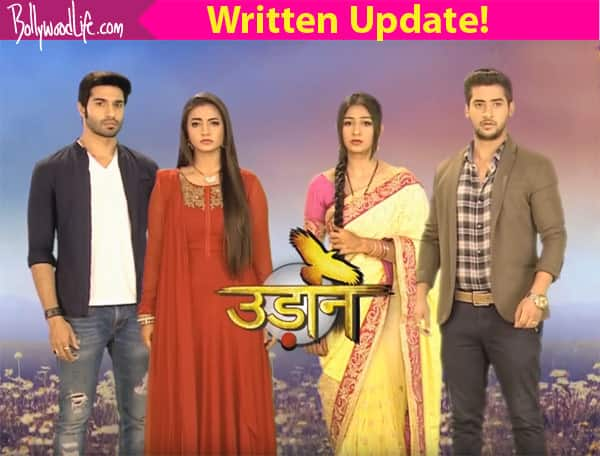 Chakor (Meera Deosthale) tries to go out but realises that Kamal Narayan's men have locked her from outside. Ragini tells Kamal Narayan that she has made a full-proof plan to kill Suraj and shows him the message. Jailor Yadav reads the message and deletes it. Kamal slaps Ragini. Ragini gets shocked and asks why did he slap her. Jailor engages Suraj (Vijayendra Kumeria) in a conversation and asks him to give his phone.
Imli (Vidhi Pandya) cries and looks for Vivaan (Paras Arora). Imli calls Ronak and asks him about Vivaan. He suggests taking police's help. She gets worried. Kamal Narayan scolds Ragini for taking decisions herself. She asks what wrong has she done. Jailer has agreed to kill Suraj and take the blame on himself to get his family free. Jailer cuts Chakor's call and destroys the phone. Kamal Narayan tells Ragini that he didn't want her to kill Suraj as he wants him alive. He asks her to call the jailor and refuse him to kill Suraj. She asks him why doesn't he want him killed. He says he has a different plan for him and asks her to call the jailor now. She sends a blank message to jailor.
Chakor gets worried for Suraj. She thinks of listening the recording once. She gets shocked to hear Ragini's plan of killing Suraj. Imli cries. She gets a call from Chakor. Imli tells her that Vivaan has not returned from office yet. Chakor asks Imli to go to Kamal Narayan's old factory and save Suraj. Suraj comes back and asks if Chakor called. Jailor says she would never call now and aims his gun at him.