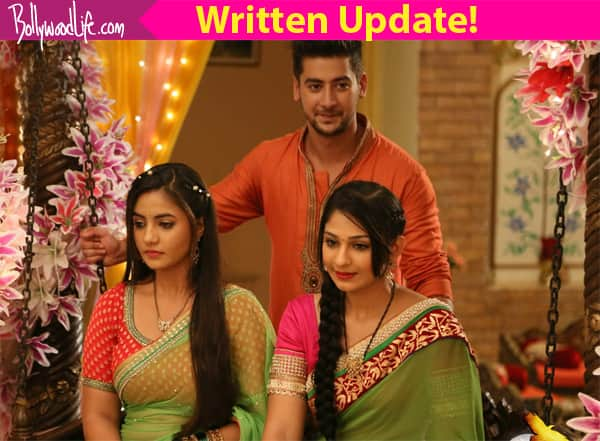 Vivaan (Paras Arora) comes and sits with some villagers. He thinks about everything that happened. He wishes he could tell Imli (Vidhi Pandya) how much he loves her. He recollects all the moments he shared with Imli.
Chakor (Meera Desothale) ties a sacred thread on Imli's hand. She prays to god to always keep Imli happy. Imli cries missing Vivaan. She prays to god to keep Chakor and Vivaan happy. Chakor sees all the old photographs. She recollects all he memories with Vivaan.
Suraj (Vijayendra Kumeria) drinks alcohol and thinks about Imli. He sees Vivaan crying and makes a plan. Imli packs her bags. Vivaan comes and asks her to stay. She says she will have to go. She asks her to always keep Chakor happy. She tells him that she will wait for Chakor's pregnancy news. They both think of each other and feel bad. Imli gives him divorce papers. He asks if she really wants a divorce. She says yes. He hugs her. They both cry.
Imli takes everyone's blessings and leaves. Everyone cries, but she makes them laugh and say she will come back for Chakor's wedding. She puts Vivaan's hand on Chakor's hand and asks him to take care of her. He hugs Chakor and asks Vivaan to always stay happy. She bids good bye to everyone. Suraj comes. Imli looks at him. She leaves. Everyone looks on. Vivaan gets upset. Chakor asks him what did he want to say. He tells her that he will meet her in some time.
He drives off in his car. Suraj thinks that if he would not have promised Imli, then he would have told Vivaan that how much she loved him. He cuts his palm with a knife. Imli's parents try to convince her to stay. Imli thinks of Vivaan.