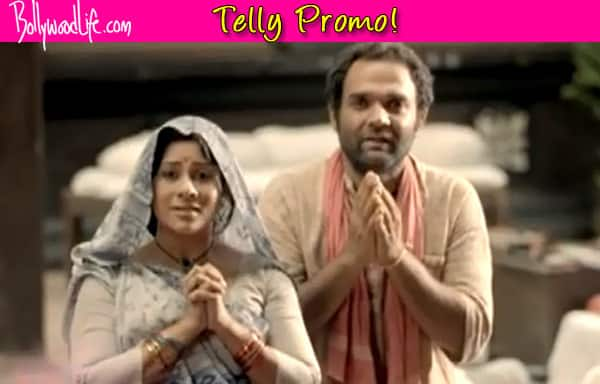 After shows like Balika Vadhu, Laado, Bhagyavidhaata, Rishton Se Badi Pratha and several others Colors is back with another hard hitting story – Udaan
A few weeks back we told you about Sai Deodhar making a comeback to TV with a new show. Well the first look of the daily soap is out and the story definitely seems like another social drama.
While we are very touched with the fact that Colors takes the initiative to bring to its viewers shows on hard hitting topics like child marriage, forced marriages and female infanticide; we must add that they should really try to introduce some light-hearted soaps too. Coming to the promo of Udaan, the show seems like a takeoff on the plight of bonded labours who sell their lands, jewellery to money lenders when they in desperate need for cash.
Four things we liked about the trailer of Udaan…
#It's great to see Sai Deodhar back on the screen in a role we've probably never seen her do.
# The concept of a couple readily agreeing to mortgage their unborn child for a little money to bury the dead is shocking beyond belief.
# At the end of the promo, a child is born and they talk about her flying to achieve great heights in life. It's the first sign of positivity in the entire trailer.
# We've always wanted to live each day as it comes and not think too far in the future, yet life never lets you do that. The minimum wage labourer and his wife are forced to live one day at a time, without a second glance into their future yet they manage to smile at the dilemmas of life.
Watch the promo and tell us what you think peeps!