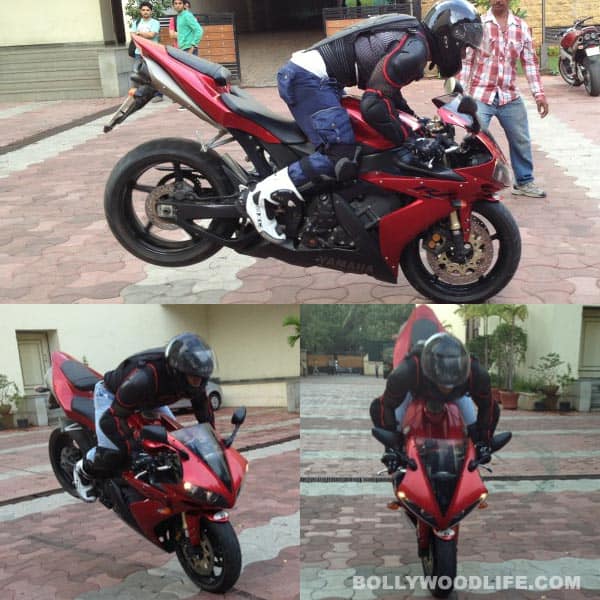 The Dhoom actor, who has been practicing stunts for the new film in the franchise, met with a minor accident recently
Aamir Khan and Katrina Kaif are not the only ones perfecting their act for the third franchise of the Dhoom series, Uday Chopra is also busy practicing his stunts so that he is prepared when they shoot the high octane action sequences later this year. For the past few days, Uday has been posting photographs of himself on Twitter where he is seen honing a stunt that he calls 'Stoppee'. It seems like all the showing off didn't work for him, as he ended up falling off the bike and hurting himself. He tweeted, "My riding got jinxed…fell off the bike and twisted my foot…damn! Now I can't walk…" We hope it does not turn out to be a major fracture, but now that he is out of action for a bit, he can concentrate on home, and get some tender love and care from his mother Pamela, which might do him good.
ALSO READ: Aamir Khan's 'Dhoom:3′ finally kicks off
Parineeti Chopra is not dating Uday Chopra!