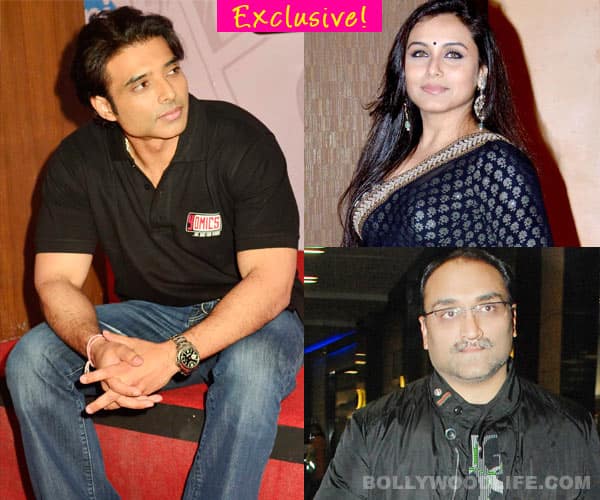 Is the actor-turned-producer spending too much time in Los Angeles to know what is happening in his own house?
The entire media circuit was abuzz with rumours about Rani Mukerji and Aditya Chopra's engagement, and that they are planning to tie the knot in February, next year. This was further confirmed when Rani was seen wearing a huge rock which was allegedly gifted to her by her beloved – that almost invisible man, with very little hair and nerdy spectacles, who makes super hit films.
But now there is a new twist to the love tale – what is it, you ask? We caught up with Adi's beloved brother Uday Chopra yesterday, and asked him about how was he prepping up for the grand wedding. Well this is what he had to say, "Ohh really? For whom? I haven't heard about this. It's a news for me. This I am sure, I would know if it's true. So there are no plans for a grand wedding".
Looks like his constant visits to LA have made him totally unaware of what is happening in his house! We thought, we should enlighten him about Rani officially being his bhabhi now, and that his brother is already engaged to her. However, he was quick to respond, "These are just rumours. There is nothing that has been planned."
Hahaha… Does he really expect us to believe him? We think he should rather believe us, than the other way around. Hai na BollywoodLifers?