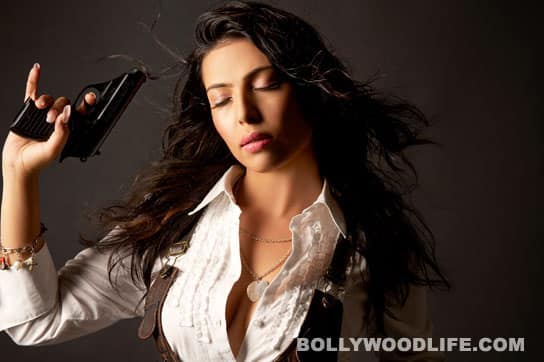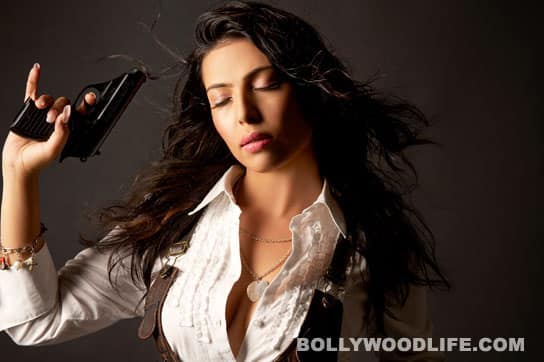 She was one of the few women who stood up to Shahrukh Khan in the acting department in her memorable performance in Chak De! India. And possibly one of a rare breed who can afford to say, "Kabhi kabhi jyaada achhi acting kar lo toh bhi gadbad ho jaati hai"!
We talk to Shilpa Shukla about her latest film, Bhindi Baazaar Inc, her passion for photography and working with the King Khan…
Why did you accept your role in Bhindi Baazaar Inc?
The film has a huge ensemble cast, with the rarest of faces. My character is called Kanjri and is a part of a gang of pickpockets. One of the gang members, Fateh (played by Prashant Narayanan) is her childhood sweetheart, but he loves someone else. So, it's a love triangle. I am always offered intense roles. But it was the confidence of the debutant director (Ankush Bhatt) and seeing how difficult it was to put the moneys together that caught my interest.
What was the experience like?
Shooting in Bhindi Bazaar in Mumbai was difficult – climbing up and down from the 17th floor of a building being constructed and dealing with the crowd. But we had to maintain our calm amidst the chaos. There was a jail in the vicinity. People would get aggressive. Once there was a bhai who walked into the shoot and wanted to see what was happening!
But why hasn't an actor of your calibre got the kind of meaty roles she deserves?
I don't know. After Chak De! India, I had signed four big films. One of them was with Vishal Bhardwaj, and another with UTV Spotboy called Season's Greetings – a comedy that I really enjoyed doing. But then the recession happened, and some of these films didn't take off. My job was to deliver a good performance. But I feel kabhi kabhi jyaada achhi acting kar lo toh bhi gadbad ho jaati hai (sometimes when you give your best, it doesn't work out). I feel the intensity backfired.
What's in store for the future?
This year has been good; I have worked with three debutant directors. I am soon going to shoot for a film called BA Pass, based on one of the short stories in the book Delhi Noir. It's a love story between a 29-year-old married woman and a 19-year-old boy, to be played by promising newcomer Shadab Kamal. It's directed by Ajay Behl. Then there is another film with Prashant Narayanan called Doors, directed by Abhijit Gogne. It was shot on 5D and we have experimented with it, so let's see…. Also, there is a film called The Coffin Maker with Naseeruddin Shah, Ratna Pathak Shah, Randeep Hooda and Benjamin Gilani.
There have been other films with an older woman-younger man love story, which have not worked…
But there is no premise to BA Pass. It is not like Ek Chhotisi Love Story, etc. It is based on a story called Railway Aunty from the book. It is a beautiful, femme fatale character. She's kind of a mystery woman. It is the role of my lifetime and when we did a look test, I thought that I looked the best ever! I will be wearing seven different wigs in the film. It will really make me come out of my comfort zone.
You stood up to Shahrukh Khan in Chak De! India. Did he praise your performance?
Yes, he said I was a very realistic and intense actor. But, as he said, I needed to ease out a bit. I think both of us come from very different schools of acting. But I met him during Jhalak Dikhhla Jaa again and we talked a lot. He has been a major driving force for me.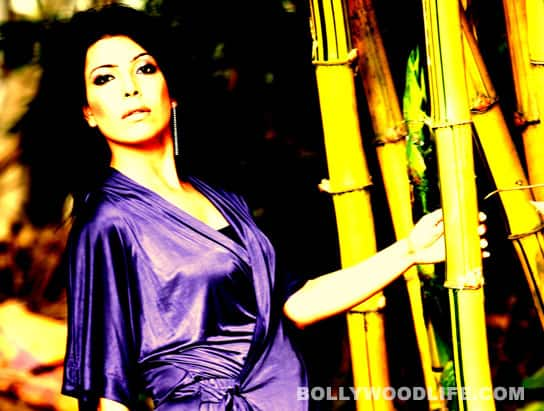 You also have a great eye for photography and you are always with a camera. How did the passion develop?
When we were shooting for Season's Greetings in Cape Town, there was a lot of free time. And I'm really not the gossiping, partying type. So I looked around and captured some great shots. I had fantastic drivers who took me to the ghettos. On an average, I clicked 200 pictures per day with my Canon camera.
Is there anything as good as Rajuben coming your way on TV?
Every second day there is a big promise of a story. I was offered Bigg Boss twice, but I refused. At one point, I was shooting Rajuben and Jhalak for 21 hours at a stretch. But I cannot do regular TV. It is good for the money – as money is always an issue – but you got to hold your guns and believe in yourself.
Any plans to direct a film some day?
Y'know, a lot of people say that (I should direct). But it's a man's world out here. Being an actor is only five percent of the whole thing. But I can spread my wings some time later. Post 35, maybe I'll take a break and study and come back.
It's a man's world, all right. So, are male leads scared to work with you due to your strong performance and screen presence?
No. I don't think that is the case. Roles or films like Leader or Monster are not written here.
On modern day marriage and a supportive husband…
Mohit (Tripathi) and I have been friends for 14 years. He is also an actor and a stage director. In fact, he was the chief assistant director on The Coffin Maker. Hopefully, we shall work together on a film.
Your brother (Ven. Tenzin Priyadarshi) lectures on Buddhist philosophy. Are you religious, too?
We are from Bihar and we have some definite lineage and connection to it. My brother was influenced by Buddhism in school, long before it became a fad internationally. He is a monk and, being very bright, he went to Harvard. He lectures on Buddhist philosophy and is the first Buddhist Chaplain at MIT. He has a centre for Buddhist studies, with regulars such as Richard Gere and Robert Thurman (Uma Thurman's father). We have a Prajnopaya camp every year in Bihar villages for tuberculosis treatment and prevention, in which I am involved.
Does your brother keep track of your work?
Oh yes, he does. He shares my film DVDs. Uma Thurman wanted to see Chak De, Khamosh Pani and Rajuben. My DVDs are on the way!